Click arrows to read more...

Judith Coucouvanis awarded: GOLD National Parenting Publications Award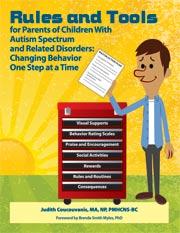 Judith Coucouvanis, MA, RN, NP, PMHCNS-BC received exciting news about her book Rules and Tools for Parents of Children With Autism Spectrum and Related Disorders: Changing Behavior One Step at a Time, released last fall. It has earned a GOLD National Parenting Publications Award. "Why we like it: This book should be on every child therapist's shelf, as it covers so many of the issues child mental health professionals deal with on a daily basis. The book is able to impart helpful information to professionals, while also being written in such a straight forward manner to be equally helpful to parents. Highly recommended"
Susan Daron earns scholarship: ONS scholarship to attend ONS National Congress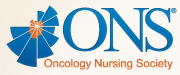 Susan Daron, RN, BSN, OCN was awarded a scholarship through the Oncology Nursing Foundation to attend the ONS National Congress this spring in Orlando, Florida. The application process is a rigorous one, and recipients are carefully selected from a large pool of candidates. National Congress is not only an opportunity to learn more about the latest developments in oncology nursing but to also network with thousands of other oncology nurses from across the country.
Belinda Fish "serving" 6 weeks in Sierra Leone working with Ebola patients

Belinda Fish, Care Navigator at Chelsea Health Center, is "serving" 6 weeks in Sierra Leone working with Ebola patients. She has sent a letter describing the important work they are doing there and hopes to share her experiences with our nursing community upon her return.
Debra Kovacevich presents: ASPEN in Long Beach, CA

Debra Kovacevich, MPH, RN, Director of Home Care Nursing, is presenting at the American Society for Parenteral Nutrition (ASPEN) in Long Beach CA on Transitions of Care for Home Parenteral Patients.
Anne Wuerth contributed/rewrote book chapter: Clinical Handbook of Pediatric Gastroenterology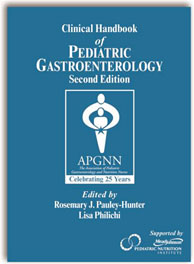 Anne Wuerth, Nurse Practitioner, Pediatric Gastroenterology, contributed/re-wrote the book chapter "Cyclic Vomiting Syndrome" in the Clinical Handbook of Pediatric Gastroenterology, second ed. through APGNN (Association of Pediatric Gastroenterology and Nutrition Nurses) 2015.
UMHS Nurse Poster Winners featured: National Nursing Practice Network

The winners from the 2014 Nursing Research and Translation Poster Day will be featured by the National Nursing Practice Network in December, January, February and March. This national exposure provides a great mechanism to highlight the great work done by UMHS nurses. The National Nursing Practice Network (NNPN) is a collection of over 100 community and academic hospitals focused on the promotion and implementation of evidence-based nursing practice. UMHS is a member of the NNPN, which means that all UMHS nurses can access resources available through the NNPN for free. Nurses can request a login at http://www.nnpnetwork.org/. Some of the winning posters and authors were highlighted on the NNPN website in December and January:

December 15: "Evaluating the Implementation of an Early Mobility Protocol in a Surgical Intensive Care Unit (SICU) on Pressure Ulcer (PU) Free Days." Authors:

Nora Cheung

, MD;

Kathleen To

, MD,

Sharon Dickinson

, RN;

Connie Rickelmann

, RN;

Dana Tschannen

, RN;

Leah Shever

, RN;

Pauline Park

, MD;

Krishnan Raghavendran

, MD;

Lena M. Napolitano

MD, FCCM
January 8: "12W Discharge Medication Project" Authors:

C. Lewis

, MSN, RN;

J. Kelley

, BSN, RN;

H. Berlin

, BSN, RN;

J. Schummer

, BSN, RN;

J. Goldsworthy

, BSN, RN;

K. Mychaliska

, MD;

C. Pennington-Block

, BSE;

C. Penzien

, PharmD
The following are able to be viewed during the following dates:
February 12: "Effect of Preemptive Acetaminophen Administered within One Hour of General Anesthesia on Gastric Residual Volume and pH in Children"
Authors:

Constance "Connie" Burke

, BSN, RN;

Rebecca D'Agostino

, RN,

Terri Voepel-Lewis

, PhD, RN;

Shobha Malviya

, MD
March 5: "Cardiac Implantable Electronic Device (CIED) Management for Invasive Procedure." Authors:

Laura Horwood

MS, ACNP-BC ;

Shannon Mitchell, Jim Bloom, Bridget House, Janice Norville

, UM device program (

Helen McFarland, Carey Fette, Dan Bochinski, Laurie Hill, Sharon Gadoth-Goodman, Anne Donatto, Lindsay Fohr

)

, Michele Derheim, Robert Keast, Linda Larin, Hakan Oral



Emily Dickie awarded: 2014 John R. Crosby Award for Excellence in Critical Care Nursing
Emily Dickie, was awarded the 2014 John R. Crosby Award for Excellence in Critical Care Nursing. Emily has been a nurse in the PICU since 2006, when she first joined us as a graduate nurse.
Susan Housholder-Hughes published: Journal of the American Association of Nurse Practitioners
Congratulations to Susan Housholder-Hughes, RN, MSN, ANP-BC, FAHA, AACC (Cardiovascular Medicine) for the on-line publication with hard copy to follow article in the Journal of the American Association of Nurse Practitioners "Evaluation of Post Discharge Coronary Artery Disease Management Program". Co-authors include: Michael Ranella, Abiola Dele-Michael, MD and Melvyn Rubenfire, MD.
Connie Myres and Mary Caister chosen to present poster: AORN Surgical Conference & Expo 2015 in Denver

Congratulations to
Connie Myres
from the PCTU and
Mary Caister
from the Mott OR. Their poster titled "Congenital Heart Surgical Population: Evidenced Based Practices for Pressure Ulcer Prevention" has been accepted for presentation at the AORN Surgical Conference & Expo 2015 in Denver, CO. Co-authored by Connie Myres RN, MSN, CCRN of the Pediatric Cardio-Thoracic Intensive Care Unit and Mary Caister RN, BSN of the Mott Operating Rooms, the poster presents an evidence based practice project implementing use of a soft silicone border dressing in pediatric/congenital cardiac patients undergoing surgery. A decrease in the number of pressure ulcers after use of the dressings was observed, justifying prophylactic use of soft silicone border dressings. Future trajectory for this project includes expansion of use to other pediatric surgical services.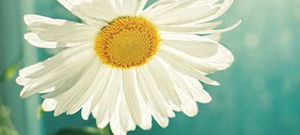 The DAISY Award
for Extraordinary Nursing...
Congratulations to Cora Harris, RN and Joyce Bradley, RN (both nurses are from 9C UH) who recently received the award!
The DAISY Award is given through a nationally known program currently in place in over 450 hospitals. DAISY is an acronym for Diseases Attacking the Immune System and this award was established by a family whose son succumbed to a disease of the immune system. During his prolonged hospital stay, he and his family greatly benefited from care provided by superb RNs. This award was established to honor nurses who exemplify that compassionate, thorough care. Within the University of Michigan Health System, candidates for the Daisy Award are nominated by patients and/or their families.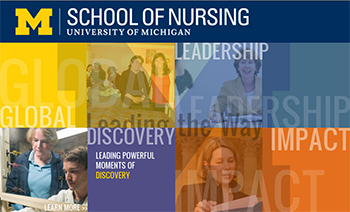 See What's New at the U-M School of Nursing
The latest information is now available on the web at: http://www.nursing.umich.edu/about-our-school/news-portal
News Archives | News Archives February 2014 and prior
Target Audience: All | Contact: Kathy Dunnuck, BFA, BSN, RN | Date of last review: 3/3/15
Quick Links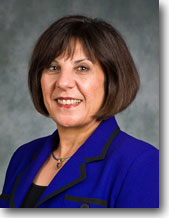 Margaret Calarco, PhD, RN
Chief of Nursing Services
Welcome to
Nursing at Michigan
Nursing at Michigan represents an extraordinary professional nursing community of over 4500 nurses in a multitude of practice and advanced practice roles. Together with our patient and family partners and inter-professional colleagues we have co-created a strong and vibrant professional practice model which supports our promise to society... "To create a shared vision and powerful voice which advances the art and science of Nursing and revolutionizes leadership, education and research, and transforms patient care."
Ever focusing on our "true
north" "to provide the finest
care to those who choose
to place their lives in our
hands," nurses at Michigan
strive to provide exquisite,
evidence-based care in a
compassionate and innovative
practice environment.
We are tremendously proud
of the care we provide to
the thousands of patients
and families we serve in the
State, across the country
and around the world.
We invite you to join our community in celebrating exceptional nursing care.