Click arrows to read more...
Juanita Parry and Julie Juno-LaPan presented: IPN Leadership Conference
Juanita Parry, MS, RN (Nursing Recruitment and Retention and Magnet Readiness) and Julie Juno-LaPan, MS, RN, CNML (Professional Development and Education) presented "Building Your Own Career Path: The Power of Self-Advocacy" at the 2016 IPN Leadership Conference. Nurses are strong advocates for the patients they serve and in this interactive session, new graduate nurses and seasoned nurses were taught about the importance of taking an active role in one's own career planning.
Anne McLeod awarded: Medvec Nursing Innovations Award for work with AACN and Lippincott
Anne McLeod, RN, MSN (Comprehensive Stroke Center) has received the Medvec Nursing Innovations Award for her work with the AAACN and Lippincott. Her application was reviewed by a panel of School of Nursing faculty members and deemed to support the development and/or application of innovations for nursing practice that can improve healthcare delivery, quality of care, patient outcomes, and/or population health. Anne is the chair of the AAACN and Lippincott Procedure Task Force. They are creating an evidence based procedure manual for outpatient nursing. Much like the Mosby inpatient manual  that we use at UMHS. Great work Anne. You are helping to pave the way for ambulatory care nursing!!
PD&E In-situ (On-unit) Simulation Team presented: Evidence Based Practice Conference
The Professional Development and Education In-situ (On-unit) Simulation team presented "In-situ Simulation Education for Early Recognition and Intervention of Declining Patient Status" at the Seventeenth Annual Evidence Based Practice conference. Members of the panel presentation were: Marie Wolfer, Suzanne Knight, Jole' Mowry and Corinne Lee. Susan Maycock and Diane Wyse also assisted in developing the content.
PD&E Critical Care Orientation Team presented: Sigma Theta Tau International Conference

The Professional Development and Education Critical Care Orientation team presented "Multi-method Critical Care Orientation Improves Critical Thinking, Skills, and Confidence" at the Sigma Theta Tau International conference in November 2015 Presenters were Marie Wolfer and Corinne Lee.
Urology Oncology Team 3 nominated: Learning Catalyst Award
The Urology Oncology Team 3 has been nominated for one of the 2016 UMHS Learning Catalyst Awards. To be nominated is a very important honor. The Learning Catalyst Award Celebration will be April 12, at 1:30pm in the MCHC Auditorium, where all nominations will be recognized and winners will be announced. Please join them in celebrating and honor excellence in learning and education at UMHS.
Laundry Services awarded: HOPE Award

Congratulations to our partners in Laundry Services who received this year's HOPE Award from our patients and families for going the extra mile! Here's a quote acknowledging the work: "It is important to note that patient and family centered care involves EVERYONE that is part of our organization. And the Laundry Services team profoundly embraces this notion. Ronaldo and his team reached out to the PFCC Program to see how they can make a difference with patients. Looking  at the gowns was a great place to start - and this team worked with patients to redesign gowns to "right size" for Tweens - whom, they noted, were right in between the pediatric and adult size gowns. They also worked on gowns that promote dignity - providing sufficient sweep to wrap around the patients as they were ambulating - vs. the usual of using 2 gowns. This team worked with patients and providers to see what would work - and ended up coming up with pajama bottoms as the winning solution, and are now processing and delivering over 65,000 pajama bottoms for our patients. This team is amazing - they are working behind the scenes to makes sure patients and families have clean laundry, towels, and even digging through the laundry to find a lost lovey. This group works very hard - and has heart."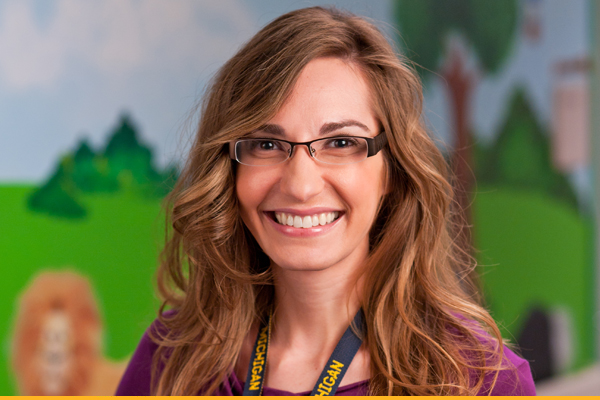 What's New in Nurse Recruitment and Retention...
Nursing at Michigan Spring Career Fair:
Record Attendance!
Return on Investment!




Nursing at Michigan Spring Career Fair
Nurse Recruitment and Retention hosted the 2016 UMHS Spring Nursing Career Fair on Sunday, March 20th at the Towsley Center. We welcomed both experienced and graduate nurses to take part in this event to see first-hand what it means to be a part of The Michigan Difference.
Record Attendance!
227 Graduate Nurse Attendees
105 Experienced RN Attendees
Hiring teams from 48 University of Michigan Health System Units were represented at the event.
Return on Investment!
We have hired 90 of the 291 nurses that attended the past Spring 2015 Career Fair.
Nominate a colleague for an
Institute of Professional Nursing (IPN) award

Submission deadline: April 18, 2016

IPN s a local nursing organization and provides a yearly leadership conference and education programs in the spring and fall. IPN's vision includes recognizing nursing excellence and leadership. To support that vision, IPN now has two annual awards, a Leadership Award and an Education Award. Both of these awards are presented at the Spring Program on May 19, 2016. Exceptional nursing can be found in all areas of the profession, and IPN's members can now nominate colleagues for these awards. Nomination forms and instructions can be found on IPN's website under the awards tab (http://ipnursing.org/ipn-awards/).
The deadline for submitting nominations is April 18, 2016.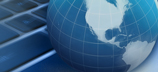 Nursing at Michigan Influencing the World!
UMHS Nurses: Remember to Enter Your
Professional Contributions
Have you recently completed a manuscript, book chapter, or presentation? Have you received a grant or award? If so, we'd like to hear about it! Please take a few minutes to tell us about your achievement by completing the survey linked below. Nursing Contribution Submissions:
https://umichumhs.qualtrics.com/SE/?SID=SV_25IgL1skzSQGUFC
This information will be used to recognize contributions made by UMHS nurses. It will be posted on the external
UMHS Nursing Cited Work website
(updated quarterly) and will also be included in Marge's Monthly Nursing Updates, Nursing Services' annual reports, Nurse's Week activities, and shared at other appropriate venues. Thank you for your contributions!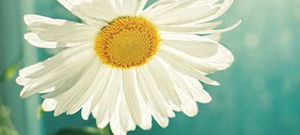 The DAISY Award
for Extraordinary Nursing...
Congratulations to Kathryn Bennett, RN (Neurology Clinic) who received the award in March!


The DAISY Award is given through a nationally known program currently in place in over 450 hospitals. DAISY is an acronym for Diseases Attacking the Immune System and this award was established by a family whose son succumbed to a disease of the immune system. During his prolonged hospital stay, he and his family greatly benefited from care provided by superb RNs. This award was established to honor nurses who exemplify that compassionate, thorough care. Within the University of Michigan Health System, candidates for the Daisy Award are nominated by patients and/or their families.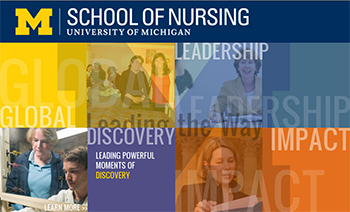 See What's New at the U-M School of Nursing
The latest information is now available on the web at: http://www.nursing.umich.edu/about-our-school/news-portal
News Archives | News Archives February 2014 and prior
Target Audience: All | Contact: Kathy Dunnuck, BFA, BSN, RN | Date of last review: 4/8/16
Quick Links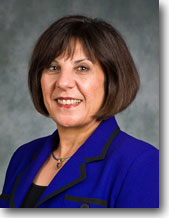 Margaret Calarco, PhD, RN
Chief of Nursing Services
Welcome to
Nursing at Michigan
Nursing at Michigan represents an extraordinary professional nursing community of over 4500 nurses in a multitude of practice and advanced practice roles. Together with our patient and family partners and inter-professional colleagues we have co-created a strong and vibrant professional practice model which supports our promise to society... "To create a shared vision and powerful voice which advances the art and science of Nursing and revolutionizes leadership, education and research, and transforms patient care."
Ever focusing on our "true
north" "to provide the finest
care to those who choose
to place their lives in our
hands," nurses at Michigan
strive to provide exquisite,
evidence-based care in a
compassionate and innovative
practice environment.
We are tremendously proud
of the care we provide to
the thousands of patients
and families we serve in the
State, across the country
and around the world.
We invite you to join our community in celebrating exceptional nursing care.