Nursing at Michigan in the News
Click arrows to read more news and current events...
Happy Nurses Week! Celebrating Nursing at Michigan: Nurses are Life Savers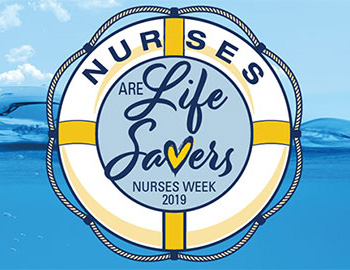 On behalf of Nursing Leadership and Nurse Recruitment & Retention, we wish you all a very Happy Nurses Week! This year, we celebrate Nursing at Michigan: Nurses are Life Savers.
Nurses Week Program Registration is open!
Register for Programs | www.UMnursing.org

Questions? 734-936-5183
Nurses Week 2019 Nursing Staff Professional Development Opportunities
We are excited to provide many outstanding professional development opportunities, whether you take a road trip with us or commit to sit for a certification exam by taking advantage of one of the five certification review courses offered.
Dinner and Pain Lecture: "New Laws, Policies, and Interventions: Are Pain Outcomes Better, Worse or Unchanged?"
June 11, 2019; 5:30pm to 7:15pm; Holiday Inn
Dinner and Preventing Compassion Fatigue Lecture
June 18, 2019; 5:30pm to 7:15pm; Holiday Inn
Mackinac Island Bus Trip with Pain Lecture and Preventing Compassion Fatigue Review
July 19, 2019; 6:00am to 10:30pm

Saugatuck Bus Trip with Pain Lecture and Preventing Compassion Fatigue Review
August 22, 2019; 7:30am to 8:00pm
Detroit Princess Riverboat Trip and Preventing Compassion Fatigue Lecture
September 21, 2019; 9:30am-3:30pm; Lunch provided during lecture
Critical Care Registered Nurse (CCRN) Certification Review Course
September 23-24, 2019; 7:30am to 5:00pm; Kensington
Progressive Care Certified Nurse (PCCN) Certification Review Course
September 24-25, 2019; 7:30am to 5:00pm; Kensington
Certified Nurse Manager and Leader (CNML) Review Course
Open to ACNOs, Clinical Nursing Directors, and Supervisors only
December 6, 2019; 7:30am to 4:30pm; Kensington
Online Review: Conquering Lab Interpretation (offered through Med-Ed eLearning)
Online Review: Pediatric CCRN Exam Review (offered through Med-Ed eLearning)
Online (3 CE) Gift Card (see list of available Continuing Education courses)
Online Certification Review Gift Card (see list of available Certification Review courses)
Happy Nurses Week and a heartfelt THANK YOU for your commitment to excellence in practice and your unlimited compassion in the service of others. Don't forget to register early, we anticipate popular options filling quickly.
Lorelei Papke published Journal of Vascular Access
Lorelei Papke, RN, MSN retiring Clinical Director was the second author and collaborated with a Doctor of Pharmacology, a Clinical Pharmacist and a PhD Biostatistician both from the College of Pharmacy Adbul-Aziz University to publish the final article "The Etiology of Potassium Chloride-Induced Phlebitis: How Safe and Effective is Admixed Lidocaine?" - in the Journal of Vascular Access (JAVA) 24(1).
The paper's focus is on the use of Lidocaine and its pharmacological actions that is not very well known. This is what makes the paper unique. The conclusion is that, at the clinical level, the pain and phlebitis rates of KCl infusions may be more related to vasoconstriction than the low pH and high osmolality of the drug. The addition of lidocaine to the potassium chloride infusion appears to be safe through the anesthetic, vasodilation and anti-inflammatory effects.
Irene Knokh - Multiple accolades
Irene Knokh, Professional Development and Education's Instructional Learning staff member has been busy and received the following accolades:
12th year presenting: three presentations accepted for Enriching Scholarship 2019
3rd year as a mentor: Michigan IT (and Instructional Design-Instructional Technology), mentor
Peer Reviewer Extraordinaire 2019 (Merlot.org)
Educause Ambassador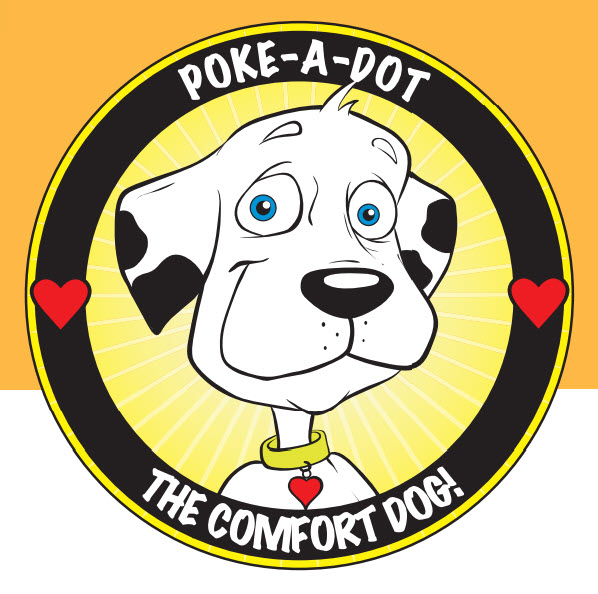 Interdisciplinary team presented Association of Child Life Professionals International Conference
An interdisciplinary team from Michigan Medicine presented April 13th at the Association of Child Life Professionals International Conference2019 in Chicago, IL.
Poke a Dot (the Comfort Dog and mascot for the University of Michigan Poke Program) and team hit the road presenting about the individualized procedural plan for pediatric and adult care settings journey.
There were over 150 attendees at the conference breakout session to learn more about the shared journey to reduce procedural pain and anxiety at Michigan Medicine. While the primary audience were child life specialists, managers and directors from pediatric healthcare settings, there was great interest in the interdisciplinary partnerships to foster expansion to adult care settings with individualized procedural plans to address pain management and support the patient experience. Having a patient-family advisor presenting the impact on learning self-advocacy for pain management was a highlight along with collective wisdom and stories from collaborating frontline clinicians.
Additionally there was great interest in measuring what matters, incorporating and leveraging technology to provide continuity across the continuum and across the age span is definitely timely and applicable to varied healthcare settings.
The group has had many reach-outs after the conference to learn more about how to support this work in varied healthcare settings and achieve improved outcomes for communication including patient-family partnership, and improved satisfaction opportunities for patients, families and staff.
Conference presenters:
Michelle Churches, MSN, RN, Accreditation Readiness Coordinator
Nancy Deeb, BSN, Patient-Family Advisor, Office of Patient Experience
Vic Divecha, MSE, PMP, Strategic Advisor, Senior Project Manager, Office of Patient Experience
Sandy Merkel, MS, RN-BC, Retired and Consultant Acute Pain Nurse, Comfort Initiatives
Julie Piazza, MS, CCLS, Senior Project Manager, Office of Patient Experience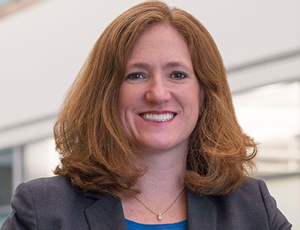 Meet Michigan Medicine's New Chief Nursing Informatics Officer
Carleen Penoza, MHSA, BSN, RN
Earlier this month, Carleen Penoza was announced as Michigan Medicine's new chief nursing informatics officer. Her first official day on the job was 4/22/19.
Carleen served as the Health Information Technology & Services director of inpatient applications before becoming the interim senior director for clinical and operational applications. Prior to that, she spent 21 years at Beaumont Health with roles in clinical informatics, nursing management, and nursing in the Pediatric Intensive Care Unit.
As CNIO, Carleen will lead strategic planning of information management processes, deployment of clinical technology, and evaluation of clinical information systems across Michigan Medicine.
"Nurses simply cannot perform their job without technology. As CNIO, I want to advocate for them so that we are implementing  technologies that will help them better care for their patients every day," Penoza said.
Penoza said she is committed to simplifying nursing documentation.
"The rapid rise of the electronic health record generated significant documentation burden for nurses," Penoza said. "I want to engage with the nursing community to understand what they are currently experiencing and work together to make it more efficient while maintaining patient safety."
Carleen is a graduate of the University of Michigan School of Nursing in 1994, and received a Master's of Health Services Administration from the University of Michigan School of Public Health in 2002.
"We are thrilled to welcome Carleen as our new Chief Nursing Informatics Officer," said Nancy May, Michigan Medicine's interim chief nurse executive. "She brings a wealth of health IT experience to the role, and I am confident in her ability to serve as a strategic liaison representing our nursing needs."

NP Fellowship Program in Hospice & Palliative Medicine Now open for applications
The NP Fellowship Program in Hospice & Palliative Medicine is now open to applications.
The purpose of the Hospice and Palliative Medicine Nurse Practtioner (NP) fellowship training program at Michigan Medicine is to promote excellence in palliative care education, to develop experts in the field, and to ensure patients with serious illness receive evidence based, high quality patient centered care.
This one-year comprehensive post-graduate fellowship program will allow new graduates and experienced nurse practitioners to acquire clinical expertise in hospice and palliative care through a variety of clinical, educational and research opportunities during their training.
Additional information can be found at http://www.med.umich.edu/NURSING/npfellowship/index.html
Questions can be directed to Mary Pat Mullin at mpousak@med.umich.edu

Facets of Pediatric Nursing Care Conference May 16, 2019

Conference Description:
This conference is designed to bring together professionals who want to make a difference. A variety of topics will be pre-sented to professionals working in the pediatric ambulatory care, acute care, intensive care, mental health and in the community. Don't miss this opportunity to collaborate with colleagues and share our innovative ideas and enthusiasm!
Learning Outcome:
The learner will be knowledgeable of evidenced-base practices and leading edge intervention across multiple pediatric practice environments: ambulatory care, acute care, intensive care, mental health and community.
Who Should Attend:
This conference will benefit all individuals who routinely encounter children with chronic or acute medical conditions. RNs, LPNs, PTs, OTs, child life specialists or dieticians will find useful sessions that are valuable in your work with children, regardless of the setting in which you practice.
More Information/Register:
Accreditation: Michigan Medicine Professional Development & Education is approved as a provider of continuing education by the Ohio Nurses Association, and accredited approver by the nursing American Nurses Credentialing Center's Commission on Accreditation. (OBN-001-91)
Julie Piazza, Poke and Comfort Initiative project team published Journal of Applied Laboratory Medicine
Congratulations to Julie Piazza and the Poke and Comfort Initiative project team. The interdisciplinary study team including members from: phlebotomy, nursing, child life and behavioral pediatrics, recently had a paper published in The Journal of Applied Laboratory Medicine. The paper focuses on how special training provided to phlebotomists can improve comfort for pediatric patients during blood draws. Read more about it here.
Corinne Lee and Suzanne Knight invited to present ANCC Practice Transition Accreditation Program
Corinne Lee, DNP, RN and Suzanne Knight, DNP, RN (Professional Development and Education) were invited to present at a webinar by ANCC Practice Transition Accreditation Program (PTAP) TM Director to share our program to those who are in the Accreditation Community across the nation. They presented Transitions-to-Practice Program: Nurse Leader Fellowship with great reviews!
Debbie Kovacevich leads work group Journal of Parenteral and Enteral Nutrition
Debbie Kovacevich, RN, Michigan Visiting Nurses lead a work group to develop and publish guidelines; Kovacevich, DS, et al(2018). American Society for Parenteral Nutrition Guidelines for the Selection and Care of Venous Access devices for Adult Home Parenteral Nutrition Patients. Journal of Parenteral and Enteral Nutrition, 1-17.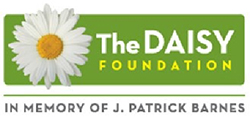 The Daisy Award
Elizabeth McKee - Women's Birthing Center
Colleen May - SICU


DAISY Award is given through a nationally known program currently in place in over 3,300 healthcare facilities in 50 states and 19 countries. DAISY is an acronym for Diseases Attacking the Immune System and this award was established by a family whose son succumbed to a disease of the immune system. During his prolonged hospital stay, he and his family greatly benefited from care provided by superb RNs. This award was established to honor nurses who exemplify that compassionate, thorough care. Within the University of Michigan Health System, candidates for the Daisy Award are nominated by patients and/or their families. This is a wonderful honor.
February Daisy Award
Congratulations to Elizabeth McKee (Women's Birthing Center) for receiving the Daisy award for February! This nomination came from a thankful husband.
"Our recent stay at the University of Michigan Von Voigtlander Women's Hospital for the birth of our first child was a truly exceptional one. The care that we received from every member of the hospital staff was astounding and greatly helped my wife get through a difficult delivery.

There was one nurse who particularly stood out and deeply touched us. Elizabeth McKee RN, was an incredible force for hope and steadfast strength for us during the most difficult hours of my wife's labor, and right up to the moment my wife was sent to the OR for a cesarean.

Elizabeth took immediate command of my wife's care when she first arrived in our hospital room that Friday evening. She quickly took stock of items that were needed and ensured these items were always ready at hand for my wife and the doctors. Elizabeth established a regimen that included regular checks on the positioning of the heart monitors for my wife and our baby, stricter limits on time in the bathtub, and all the while ensuring my wife was able to rest as much as possible.

There was a relentless attention to the care and wellbeing of my wife. Our baby was regularly experiencing heartrate decelerations following the contractions, and Elizabeth constantly monitored these very closely. For every deceleration, she immediately took action to fully adjust the position of my wife's body, exerting tremendous strength to carefully yet quickly turn her in bed and adjust the pillows. She would deploy the oxygen mask to my wife within moments. The baby's heart rate always came back to normal shortly after these actions, to the great relief of my wife and I.

While Elizabeth was detail oriented and disciplined in her care, she was also sensitive to the situation we were going through. She constantly comforted my wife when she showed signs of worry. Remarkably, while taking action during the decelerations, Elizabeth always spoke calmly to us with reassuring language that seemed to ease the tension during those awful periods.

The dedication and excellence in service from Elizabeth was unwavering throughout the long night, and under her care we felt safe, despite our exhaustion and the frequent heart decelerations. By morning, my wife had not made sufficient progress dilating and the doctors deemed it necessary for her to have a cesarean. Shortly after this, we were holding the most precious little bundle of joy that we had ever encountered. Elizabeth's care and strength greatly helped my wife get through a difficult labor, and we are incredibly thankful for all that she did."
March Daisy Award
Congratulations to Colleen May (SICU) for receiving the Daisy award for March! Colleen received 4 nominations from the same family, thanking her for the care of their loved one. Below are their nomination letters.
"Colleen provided my sister with the best care while being her nurse. I was very pleased on how comfortable she made her feel. She always made us feel welcomed and open to answering any of our questions. Although she was training, she used her knowledge and skills to provide full care to my sister throughout the entire time. She is an amazing and professional employee for this hospital and well deserving for the Daisy award. Please take in consideration on how hard working Colleen is, and how much patient and family support she provides. I could thank her a 1000 times for taking such good care of my sister and I want her to know how appreciative my family and I are to have her as our nurse."

"Colleen was amazing with our daughter. Her voice was soothing and she was so gentle and caring with our very scared, vent dependent daughter. She also extended her genuine nature to all members of our family, explaining what surrounded our girl, and expressing to us the daily expectations. We are grateful for your help... over the top! Please continue your caring ways. We appreciate you!"

"We can't thank you enough for the care and attention you have given to [name]. My family and I are truly grateful for the level of care provided. Also, we are grateful for time you took to explain everything to us."

"Colleen was very caring with my daughter who was under her care in the SICU. She was very informative and also soothing to my daughter. Thank you very much."
Chelsea Harding accepted for presentation at AS-BMT and CIBMTR
Chelsea Harding, ENC (7W) had her poster Adult BMT Unit Significantly Prevents CLABSI accepted for presentation at The Transplantation & Cellular Therapy Meetings of AS-BMT and CIBMTR.
Announcing... Two New Framework/RSAM Levels Added!
Nurses at Michigan provide compassionate, knowledgeable care to patients and families AND contribute to their practice environment in significant ways! Now may be the time for you to get started in the Professional Development Framework or Role Specific Advancement Model (RSAM) and advance in your practice setting! The decision to apply for advancement is yours to make!
What's New
We are excited to announce 2 new levels in the Framework/RSAM Advancement Model with our new contract:
Level F
For Framework nurses with a Master's Degree
Mastery +
For RSAM nurses with a Master's Degree
Please watch the website for details in January!
Resources
We encourage you to take advantage of one or more of the following resources available to you:
Framework website
Describes in detail what you need to know to apply for advancement to Level D, E and soon F in Framework.
RSAM website
Describes in detail what you need to know to apply for advancement to Expert, Mastery and soon Mastery + in RSAM roles (ENC, Clinical Care Coordinator, Flight Nurse Specialist, and RN Case Manager).
1:1 Meeting with Framework/RSAM Coach, Joanne Hazelton
Joanne can work with you wherever you are in your preparation, from "just thinking about it" to working on specific portfolio elements, to interview preparation. Make an appointment with Joanne at: Nurse-ProfDevFramework@med.umich.edu
Unit based sessions
Joanne and Mary Anne Brancheau are available to come to your work setting to present "Getting Started with Framework/RSAM", "Exemplar Writing" or any Framework/RSAM topic of your choice. Please contact Joanne Hazelton or Mary Anne Brancheau to make arrangements.
Nursing at Michigan Influencing the World!

Michigan Medicine Nurses: Remember to Enter Your Professional Contributions
Have you recently completed a manuscript, book chapter, or presentation? Have you received a grant or award? If so, we'd like to hear about it! Please take a few minutes to tell us about your achievement by completing the survey linked below. Nursing Contribution Submissions:
https://umichumhs.qualtrics.com/SE/?SID=SV_25IgL1skzSQGUFC
This information will be used to recognize contributions made by UMHS nurses. It will be posted on the external
Nursing Cited Work website
(updated quarterly) and will also be included in the monthly
Nursing Update
newsletter, Nursing Services' annual reports, Nurse's Week activities, and shared at other appropriate venues. Thank you for your contributions!
Nursing Needs Victors - Philanthropy for Nursing at Michigan
Philanthropy provides U-M nurses with support and resources to deliver the most complete and compassionate care. It can also inspire them as they advance cutting-edge ideas to improve all areas of health care. We invite you to join our community to support and celebrate exceptional nursing.
Advancing Care, Improving Lives Brochure | Give Now ~ victors.us/nursing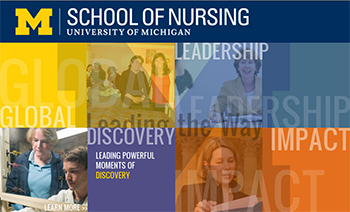 See What's New at the U-M School of Nursing
The latest information is now available on the web at: http://www.nursing.umich.edu/about-our-school/news-portal
News Archives | News Archives February 2014 and prior
Target Audience: All | Contact: Kathy Dunnuck | Last updated: 5/2/19
Quick Links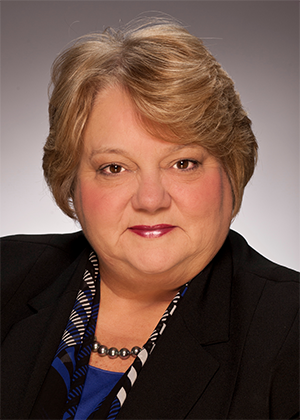 Nancy May, DNP, RN-BC, NEA-BC
Interim Chief Nurse Executive