Nursing at Michigan in the News
Click arrows to read more...
Michigan Medicine Celebrating Nursing Magnet Honor
Congratulations to the Michigan Medicine community, including the entire nursing staff. On Friday, the health system was notified that it had earned Magnet recognition, the highest honor in nursing.

What's New in Nurse Recruitment and Retention...
Nursing Spring Career Fair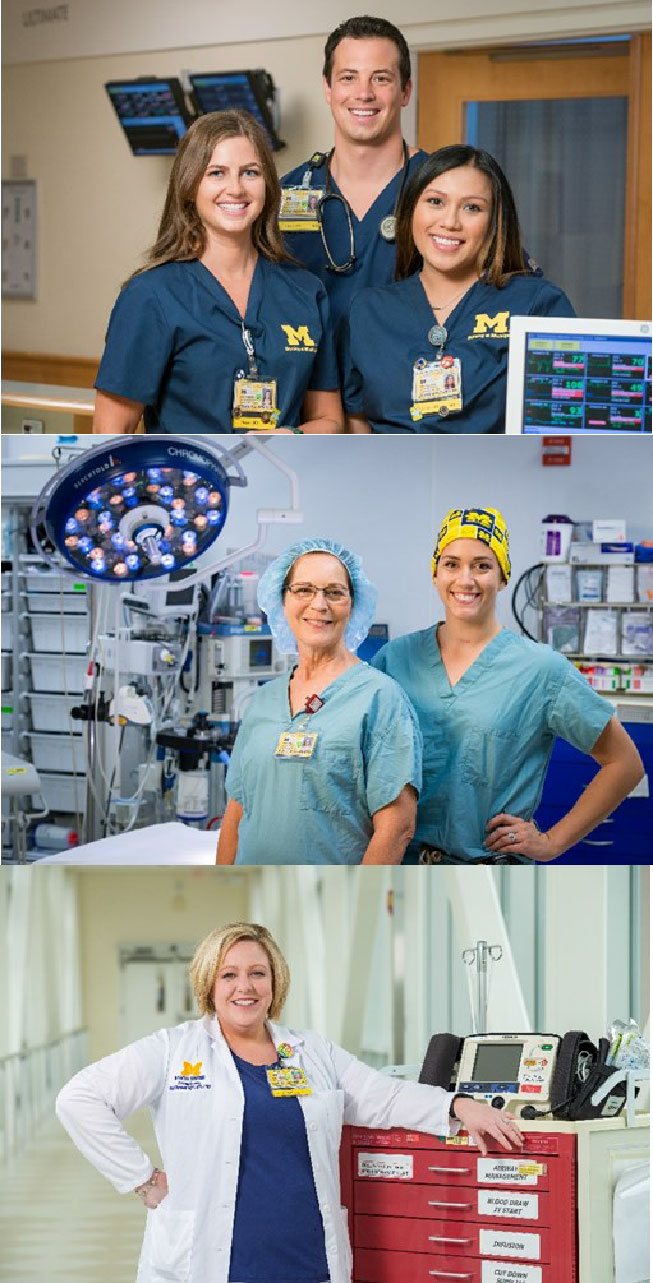 Help Spread the Word!

Nursing Career Fair - Spring 2017
Who Should Attend:
Experienced RNs
New Graduate Nurses graduating by August 2017
Advanced Practice Nurses
Location:
The Kensington Hotel
3500 South State Street
Ann Arbor, Michigan 48108
Date/Time:
Sunday, March 19, 2017
12:00 pm - 3:00 pm
SPACE IS LIMITED: Registration is online at www.UMnursing.org
Dave Dempsey published Journal of Infusion Nursing survey tool
Dave Dempsey, MSN, RN, VA-BC, ACNS-BC who works in the Ambulatory Diagnostic Treatment Units. In the Jan/ Feb issue of Journal of Infusion Nursing, article " Vascular Access Specialist Training, Experience, and Practice in the US" one of the Access RN's in the Ambulatory Diagnostic Treatment Unit (ADTU) in the Taubman Center, Dave was acknowledged for his active participation in developing and testing the survey tool used in this recently published study.
Michelle Fernamberg joins technical expert panel AAACN/CALNOC
Michelle Fernamberg, MHA, RN is participating on an Ambulatory Endorsed Measures Technical Expert Panel with AAACN and CALNOC to help define and test pilot nurse sensitive indicators with other ambulatory care nursing leaders across the country.
Nancy May presents Case Management Society of America
Nancy May, DNP, RN-BC, NEA-BC recently did a podium presented at the Case Management Society of America conference in Tuscaloosa, Alabama on the Implementation of the LACE Index Tool on February 9, 2017.
Debby Roisen awarded AAACN Scholarship
Debby Roisen, MSN, RN (Educational Nurse Coordinator, Ambulatory Care Educational Services) for being selected as the recipient of the American Academy of Ambulatory Care Nursing, Candia Laughlin Certification Award. This scholarship is awarded annually to one member AAACN to cover the exam fee, study materials, and other expenses related to achieving certification.
Dr. Stephen Strobbe inducted FIAAN Fellow
Dr. Stephen Strobbe, PhD, RN Clinical Associate Professor at the School of Nursing, and the Department of Psychiatry, was inducted as a Fellow of the International Academy of Addictions Nursing (FIAAN). That same month, he assumed the Presidency of the International Nurses Society on Addictions (IntNSA), to serve a two-year term. Most recently, Dr. Strobbe was selected as a Fulbright U.S. Scholar to Brazil (2017-2018), receiving a Teaching/Research Award. There, he and his colleagues will focus on a project related to Adolescent Screening, Brief Intervention, and Referral to Treatment (SBIRT) for substance use, in collaboration with the University of São Paulo (USP) in Ribeirão Preto.
Jan Doolittle, Lorelei Papke, Jan Pugh and Deb Schmidtke selected to present AAACN Conference
Four Michigan Medicine ambulatory nurses who were accepted to present at the annual AAACN Conference in New Orleans, Louisiana in May of 2017. Deb Schmidtke, RN and Jan Pugh, RN will be presenting their poster on the role of the care coordinator and outcomes related to decreasing readmission rates in Primary Care. Lorelei Papke, MSN, RN will be doing a podium presentation on the Ambulatory Diagnostic Treatment Unit and its impact on cost avoidance with Emergency Room and visits. Jan Doolittle, MSN, RN will be presenting a poster on care coordinators in surgical specialty care.
Val Spotts authors AACN Procedural Manual chapters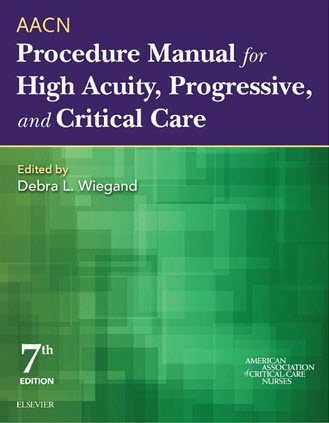 Val Spotts, RN (7C Educational Nurse Coordinator) authored chapters 48, 49 and 51 in the 7th edition of the AACN Procedure Manual. You can purchase the book here.
Michelle Churches published ASORN journal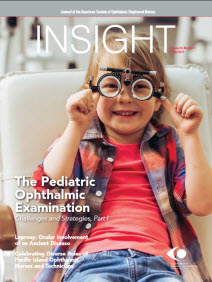 Michelle Churches, RN (Kellogg Eye Center) was published in the ASORN (American Society of Ophthalmic Nurses journal January 2017. You can find the journal here.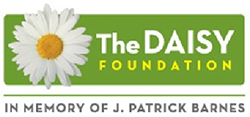 The Daisy Award
Wendy Ogren, RN (MSSU)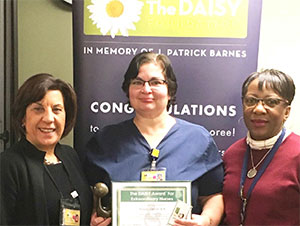 Congratulations to Wendy Ogren, RN (MSSU) for receiving the DAISY award in October! The DAISY Award is given through a nationally known program currently in place in over 2,124 healthcare facilities. DAISY is an acronym for Diseases Attacking the Immune System and this award was established by a family whose son succumbed to a disease of the immune system. During his prolonged hospital stay, he and his family greatly benefited from care provided by superb RNs. This award was established to honor nurses who exemplify that compassionate, thorough care. Within the University of Michigan Health System, candidates for the Daisy Award are nominated by patients and/or their families. This is a wonderful honor. Paul has received multiple Daisy nominations.
This nomination letter was sent by a very grateful patient on MSSU, in November.
"I was a patient in the MSSU this past November, and my overnight nurse was amazing! I am very soft spoken and don't like to complain, but I was in a great deal of discomfort. Wendy took the time to listen to my concerns and issues, then went out of her way to communicate with my doctors. You may say, "she was just doing her job", but in my previous experiences, my issues had not been communicated to the appropriate medical staff. Wendy also took the time to comfort me when I was afraid. She showed so much concern that even though I was in the hospital alone, I felt as though I had someone that actually cared about my health, safety and recovery with me. Not everyone is capable of expressing that type of empathy, and I will never forget the kindness showed to me. Wendy was also a calming presence to my mother and reassured her that she only had my best interests at heart. This made my mother feel comfortable enough to leave my bedside. I would love nothing more than to nominate Wendy for the Daisy Award. She was the most caring, honest, reliable nurse that I have ever encountered. I truly appreciate her!"
Here is the link for Wendy's story and pictures from the Daisy Award last week. Please feel free to share the link with co-workers, family and friends.
Link to spotlight: https://www.daisyfoundation.org/daisy-award/honorees/wendy-ogren
Please note: on the bottom of each DAISY Spotlight page, there is a link that says "Congratulate". This feature is activated in the first week of the month following your registration date, after that anyone can click on this button and send a "shout-out" to your Honoree.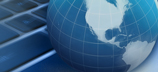 Nursing at Michigan Influencing the World!
Michigan Medicine Nurses: Remember to Enter Your
Professional Contributions
Have you recently completed a manuscript, book chapter, or presentation? Have you received a grant or award? If so, we'd like to hear about it! Please take a few minutes to tell us about your achievement by completing the survey linked below. Nursing Contribution Submissions:
https://umichumhs.qualtrics.com/SE/?SID=SV_25IgL1skzSQGUFC
This information will be used to recognize contributions made by UMHS nurses. It will be posted on the external
Nursing Cited Work website
(updated quarterly) and will also be included in Marge's Monthly Nursing Updates, Nursing Services' annual reports, Nurse's Week activities, and shared at other appropriate venues. Thank you for your contributions!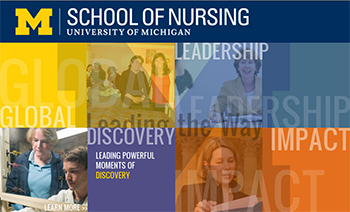 See What's New at the U-M School of Nursing
The latest information is now available on the web at: http://www.nursing.umich.edu/about-our-school/news-portal
News Archives | News Archives February 2014 and prior
Target Audience: All | Contact: Kathy Dunnuck, BFA, BSN, RN | Date of last review: 3/2/17
Quick Links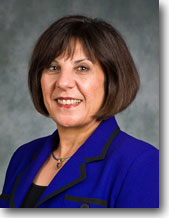 Margaret Calarco, PhD, RN
Chief of Nursing Services
Welcome to
Nursing at Michigan
Nursing at Michigan represents an extraordinary professional nursing community of over 4500 nurses in a multitude of practice and advanced practice roles. Together with our patient and family partners and inter-professional colleagues we have co-created a strong and vibrant professional practice model which supports our promise to society... "To create a shared vision and powerful voice which advances the art and science of Nursing and revolutionizes leadership, education and research, and transforms patient care."
Ever focusing on our "true
north" "to provide the finest
care to those who choose
to place their lives in our
hands," nurses at Michigan
strive to provide exquisite,
evidence-based care in a
compassionate and innovative
practice environment.
We are tremendously proud
of the care we provide to
the thousands of patients
and families we serve in the
State, across the country
and around the world.
We invite you to join our community in celebrating exceptional nursing care.