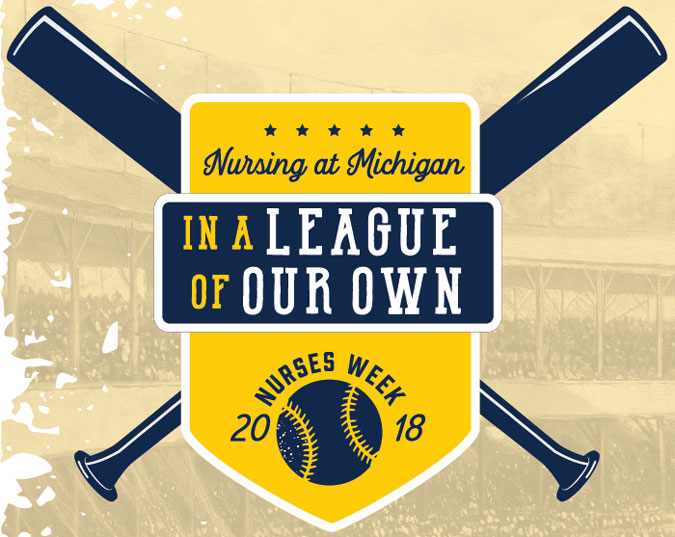 Nursing at Michigan in the News
Click arrows to read more...
What's New in Nurse Recruitment and Retention...
Celebrating Nurses Week 2018!
Nurse Recruitment and Retention would like to take this opportunity to wish you a happy Nurses Week! During National Nurses Week and throughout the year, Michigan Medicine is proud to celebrate the role nurses play in delivering the highest level of quality care to their patients.
To celebrate Nurses Week, Michigan Medicine Nurse Recruitment and Retention is excited to announce a variety of opportunities to support our nurse professional development throughout the year.

Registration will begin on May 7 at www.UMnursing.org

Learning Opportunities

Ambulatory Care Certification Review Course
Review for Perianesthesia Certification: Preparation for CPAN™ and CAPA™ Exam
Dinner and Pain Lecture: "Pain Management 2020: The Times They Are A-Changing"
Dinner and Human Trafficking Lecture
A Nurse's Guide to Preventing Compassion Fatigue, Moral Distress, and Burnout
Legal Aspects of Nursing Documentation
Online Certified Emergency Nurse (CEN®) Exam Review
Unlimited Online CE Gift Card
Online Certification Review Gift Card

New this year... An additional learning opportunity open to all Nurses (even if you participate in an event above)

Online ECG Interpretation: Rhythms and 12-Leads Review


Bus Trips are back!

Bus Trip to Tigers Baseball Game with Pain Lecture Review
Bus Trip to Shipshewana with Pain Lecture and Human Trafficking Review
Bus Trip to Frankenmuth/Birch Run Outlets with Human Trafficking Lunch-and-Learn and Pain Lecture Review
Nursing Needs Victors - Philanthropy for Nursing at Michigan
Philanthropy provides U-M nurses with support and resources to deliver the most complete and compassionate care. It can also inspire them as they advance cutting-edge ideas to improve all areas of health care. We invite you to join our community to support and celebrate exceptional nursing.
Advancing Care, Improving Lives Brochure | Give Now ~ victors.us/nursing

Dr. Nancy May, Chief Nursing Officer in Ambulatory Care presented AONE, Indianapolis, IN
Dr. Nancy May, Chief Nursing Officer in Ambulatory Care presented at AONE in Indianapolis, Indiana (April 2018). AONE is the voice of Nursing Leadership. It's the American Organization of Nurse Executives who convenes and supports nurse leaders in all health care settings to make a positive contribution to the nursing profession, facilitate high quality outcomes, and support an engaged staff.
Aprils agenda presentations included:
Leadership Mandate: Empowerment for Nursing Leadership in Ambulatory Care, AONE Conference, Indianapolis, Indiana, April, 2018
Are We Asking the Right Questions-A conversation about the care continuum? AONE Conference, Indianapolis, Indiana, April, 2018 Moderator of Panel Discussion.
Kasey Frost, pediatric nursing supervisor at Michigan Medicine, was selected to participate on a team for the American Academy of Ambulatory Care Nursing (AACN). The group will be charged with creating a framework for communication both within the organization along with external and specialty organizations. This will align communications strategically with AAACN and CALNOC in the development and implementation of the nurse sensitive indicators in the Ambulatory Care setting. The vision is to make nursing sensitive indicators relevant and relatable for every nurse. This is a two-year commitment.
Dr. Nancy May was recently published in an article in Nursing Economic$ on Opportunities for Nurses to Lead Quality Efforts Under MACRA, March/April, 2018
Michigan Medicine's Surgical Intensive Care Unit/Adult Rapid Response Team has been awarded the Beacon Award for Excellence from the American Association of Critical Care Nurses. This is the fourth time the Surgical ICU has been awarded the Beacon Award, but this is the first time the unit has been recognized with the prestigious Gold level designation.
Home Care Nurses presented at the National Association of Pediatric Nurse Practitioners (NAPANP) Chicago, Il. The presentation was titled "Transitioning youth with complex medical needs from pediatric to adult care".
Oncology National Nursing Society National Meeting (ONS Congress) will be held in Washington DC, May 16-20th 2018. Congratulations to Maggie Perrone, RN, MA who will be presenting the abstract and poster on the topic of Compassion Fatigue: The Impact on Nursing Practice.
Facets of Pediatric Nursing Care Conference - Register Now!
Event date: May 17, 2018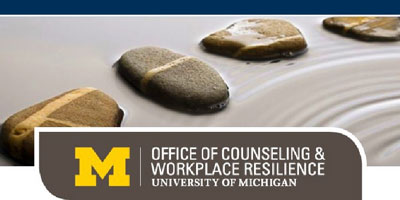 The Michigan Medicine Employee Assistance Program (EAP) is now the Office of Counseling and Workplace Resilience
Why the new name?
We're changing our name to facilitate a better understanding of the services that we provide within Michigan Medicine and to improve ease of access.
We exist to serve the mental and emotional health needs of our faculty and staff. Additionally, we support the well-being of our work units and departments. Customer feedback over the past year encouraged us to highlight our clinical role of counseling, our specialization in the joys and challenges facing health care professionals and our efforts to improve the work culture in our organization. Currently one of our primary focus areas is on interventions to foster resilience and address stress and burnout in health care.
Our support remains the same
We will continue to provide free and confidential counseling, consultation, coaching, and stress debriefing services to help faculty and staff develop strength and resilience in their personal and professional lives. It is an honor and privilege to serve Michigan Medicine faculty and staff, who dedicate their lives to the never-ending pursuit of improving health and sustaining life. In the varied challenges of life, we are a confidential resource for you.
Services:
Mental Health Counseling
Individual & Couples Counseling/Coaching
Grief and Loss Counseling
Coaching for Healthcare Professionals
Crisis Intervention and Debriefing
Leader Consultation
Unit/Department Resilience Building
Educational Presentations and Programs
Learn more at counseling.med.umich.edu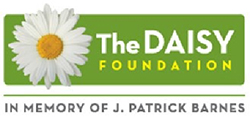 The Daisy Award
Jenny Gabo, RN and Consuelo (Sway) Perry, RN (8E CAP)
Congratulations to Jenny Gabo, RN and Consuelo (Sway) Perry, RN (8E CAP) for receiving the March and April Daisy awards! The DAISY Award is given through a nationally known program currently in place in over 2,700 healthcare facilities in 50 states and 15 countries. DAISY is an acronym for Diseases Attacking the Immune System and this award was established by a family whose son succumbed to a disease of the immune system. During his prolonged hospital stay, he and his family greatly benefited from care provided by superb RNs. This award was established to honor nurses who exemplify that compassionate, thorough care. Within the University of Michigan Health System, candidates for the Daisy Award are nominated by patients and/or their families. This is a wonderful honor.
Nicole Figueroa, Nurse Supervisor, C&W 8E CAP received this note from a grateful father.
"I am sorry that we did not have the chance to formally meet but I want to let you know that my son had been on your unit over the past 2 weeks. I wanted to take a moment to bring to your attention two of your staff and the impact that they had on my son and our family. Jenny Gabo, RN was (my son's) nurse for much of the time that he was on the unit. From the beginning of our interaction she established herself as a caring, compassionate, and dedicated nurse. Her ability to understand what (my son) and our family needed, and how to help him and us deal with this challenging time was remarkable. She routinely took her knowledge and capability to develop individualized interventions that help him adapt and learn how to cope better with his situation. She very easily built a rapport with (my son) understanding what his issues were, how to address them best, and how to create a meaningful relationship that helped strengthen his own abilities. They connected well and I am thankful for that.

Like Jenny, Sway (Consuelo) Perry, RN was a strong advocate and presence for (my son). She worked closely with him as well during much of his stay and developed a strong relationship with him, myself, and my wife. We spent a good amount of time trying to understand what particular issues were trigger points for (patient) and how to address them best. Her insight into identifying these and helping us understand what and how to cope with them was wonderful. She also developed a good relationship with (my son) and I know that he respected her and their relationship. And while I am sure that my son is not the only patient she approached with this amount or care and compassion, it certainly felt that way which was a remarkable feeling.

As I am writing this message I am fearful that it is not accurately portraying the impact that your staff, particularly Jenny and Sway, had on (patient), my wife, and myself. I am truly thankful that they were critical aspects of this process for us and helped us navigate this critical time for our son. Perhaps my vantage point is a bit skewed as I am well aware of the capability of nurses that we have here, my wife on more than one occasion made mention to me how thankful we were to have Jenny and Sway as key parts of the team for (patient). Having been a nurse for some time myself and worked with many great ones I will tell you with confidence that Jenny and Sway are remarkable for their care and com-passion and stewards for representing the best nurses at the UMHS. Thanks so much."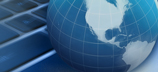 Nursing at Michigan Influencing the World!
Michigan Medicine Nurses: Remember to Enter Your
Professional Contributions
Have you recently completed a manuscript, book chapter, or presentation? Have you received a grant or award? If so, we'd like to hear about it! Please take a few minutes to tell us about your achievement by completing the survey linked below. Nursing Contribution Submissions:
https://umichumhs.qualtrics.com/SE/?SID=SV_25IgL1skzSQGUFC
This information will be used to recognize contributions made by UMHS nurses. It will be posted on the external
Nursing Cited Work website
(updated quarterly) and will also be included in Marge's Monthly Nursing Updates, Nursing Services' annual reports, Nurse's Week activities, and shared at other appropriate venues. Thank you for your contributions!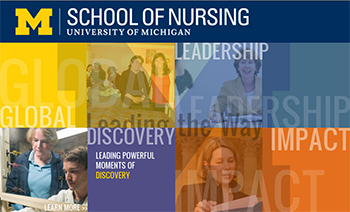 See What's New at the U-M School of Nursing
The latest information is now available on the web at: http://www.nursing.umich.edu/about-our-school/news-portal
News Archives | News Archives February 2014 and prior
Target Audience: All | Contact: Kathy Dunnuck, BFA, BSN, RN | Last updated: 5/3/18
Quick Links
Jesus Cepero, PhD, RN, NEA-BC
Interim Chief Nurse Executive
Welcome to
Nursing at Michigan
Nursing at Michigan represents an extraordinary professional nursing community of over 6000 nurses in a multitude of practice and advanced practice roles. Together with our patient and family partners and inter-professional colleagues we have co-created a strong and vibrant professional practice model which supports our promise to society... "To create a shared vision and powerful voice which advances the art and science of Nursing and revolutionizes leadership, education and research, and transforms patient care."
Ever focusing on our "true
north" "to provide the finest
care to those who choose
to place their lives in our
hands," nurses at Michigan
strive to provide exquisite,
evidence-based care in a
compassionate and innovative
practice environment.
We are tremendously proud
of the care we provide to
the thousands of patients
and families we serve in the
State, across the country
and around the world.
We invite you to join our community in celebrating exceptional nursing care.