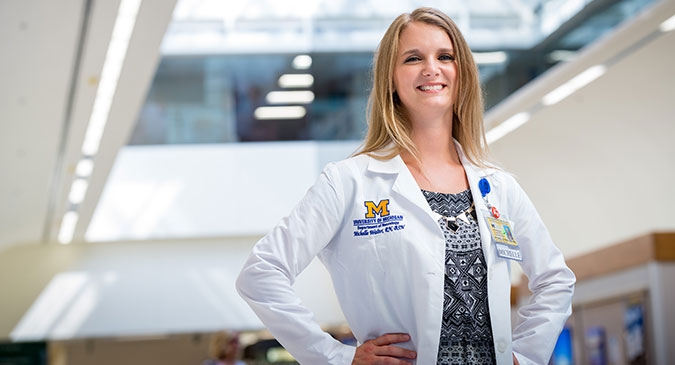 Nursing at Michigan in the News
Click arrows to read more news and current events...
Julie Piazza, Poke and Comfort Initiative project team published Journal of Applied Laboratory Medicine
Congratulations to Julie Piazza and the Poke and Comfort Initiative project team. The interdisciplinary study team including members from: phlebotomy, nursing, child life and behavioral pediatrics, recently had a paper published in The Journal of Applied Laboratory Medicine. The paper focuses on how special training provided to phlebotomists can improve comfort for pediatric patients during blood draws. Read more about it here.
Corinne Lee and Suzanne Knight invited to present ANCC Practice Transition Accreditation Program
Corinne Lee, DNP, RN and Suzanne Knight, DNP, RN (Professional Development and Education) were invited to present at a webinar by ANCC Practice Transition Accreditation Program (PTAP) TM Director to share our program to those who are in the Accreditation Community across the nation. They presented Transitions-to-Practice Program: Nurse Leader Fellowship with great reviews!
Debbie Kovacevich leads work group Journal of Parenteral and Enteral Nutrition
Debbie Kovacevich, RN, Michigan Visiting Nurses lead a work group to develop and publish guidelines; Kovacevich, DS, et al(2018). American Society for Parenteral Nutrition Guidelines for the Selection and Care of Venous Access devices for Adult Home Parenteral Nutrition Patients. Journal of Parenteral and Enteral Nutrition, 1-17.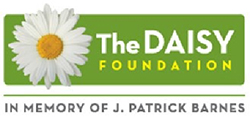 The Daisy Award
Aaryn Ebner (5A Ortho-Trauma)


DAISY Award is given through a nationally known program currently in place in over 3,300 healthcare facilities in 50 states and 19 countries. DAISY is an acronym for Diseases Attacking the Immune System and this award was established by a family whose son succumbed to a disease of the immune system. During his prolonged hospital stay, he and his family greatly benefited from care provided by superb RNs. This award was established to honor nurses who exemplify that compassionate, thorough care. Within the University of Michigan Health System, candidates for the Daisy Award are nominated by patients and/or their families. This is a wonderful honor.
Congratulations to Aaryn Ebner, (5A Ortho-Trauma) for receiving the Daisy award for November! This nomination came from a grateful family member.
"I nominate Aaryn Ebner, from the NICU, as a deserving recipient of the Daisy Award. Aaryn should receive this award for her clinical skills, compassionate care, exemplary service and continued commitment to excellence. As a clinician myself, I am so impressed with Aaryn. I am the sister of your patient, who had a dissecting aneurysm and SAH, admitted to the NICU on June 7th. At a time of emotional vulnerability and sadness, I was amazed by Aaryn's compassion and critical thinking skills. From day one of my sister's stay in the NICU, she explained to me and my family (patient's) current clinical condition, what to expect during her stay in the NICU and the things to watch for. She communicated to us in a respectful way, at the same time tending to (my sister's) needs. Her years of clinical experience is apparent, noting her bedside manner, decision-making skills, and her calmness and constant reassurance to my sister and my family. All through the days she was assigned to the care of (my sister), she demonstrated compassionate care, getting her up to the toilet several times in a 12-hour shift. With all of (patient's) lines and tubing, Aaryn came with the same smile on her face as it was the first time she had helped her that day. On another day, knowing that (patient) had been requesting a soda, Aaryn went to the cafeteria to purchase her one using her own money. She took care of my sister as if she was the only patient in the hospital under her care that shift. She made my family feel respected, informed and reassured; this is an exemplary service! Her commitment to clinical excellence was also noteworthy as evidenced by swab caps on every port of the IV lines, awesome neuro checks and the initiation of early mobility. We also noted that the room was intact and clean. Though this is a small thing, it gives us, the family members, the reflection of a well-cared for family member! We often refer to the care of a patient as a science and an art, and Aaryn exhibited both!"
Chelsea Harding accepted for presentation at AS-BMT and CIBMTR
Chelsea Harding, ENC (7W) had her poster Adult BMT Unit Significantly Prevents CLABSI accepted for presentation at The Transplantation & Cellular Therapy Meetings of AS-BMT and CIBMTR.
Irene Knokh multiple professional accomplishments
Irene Knokh, M.Ed, MA, Instructional Learning Sr. in Professional Development and Education is keeping up with her profession and sharing with nursing.
Accepted: Designers for Learning Evaluation Sprint: Evaluating Open Educational Resources
Accepted: STAR Symposium (Scholarship, Teaching, Academics, Recognition): Quality Matters
Co-Presented with Dr. Jane Moore, Director of MERLOT Editorial and Professional Development Services; Editor, Teacher Education. Take a Sip of MERLOT and Save Your Students Money to Web Accessibility Group on campus.
Presenter August 2018: Universal Design For Learning. Developed and curated (ongoing), a document with ready Universal Design for Learning and Accessibility resources. Colleagues from other universities requested access.
Dr. Nancy May, Ambulatory Chief Nursing Officer selected to AONE Board of Directors
Dr. Nancy May, Ambulatory Chief Nursing Officer was selected through an application process to the American Or-ganization of Nurse Executives (AONE) Board of Directors. The appointment began December 2018 and runs through 2020. Nancy May was selected for her expertise in Ambulatory Care nursing leadership and will be working on projects to improve care transitions from acute care to both ambulatory and post-acute care settings.
Announcing... Two New Framework/RSAM Levels Added!
Nurses at Michigan provide compassionate, knowledgeable care to patients and families AND contribute to their practice environment in significant ways! Now may be the time for you to get started in the Professional Development Framework or Role Specific Advancement Model (RSAM) and advance in your practice setting! The decision to apply for advancement is yours to make!
What's New
We are excited to announce 2 new levels in the Framework/RSAM Advancement Model with our new contract:
Level F
For Framework nurses with a Master's Degree
Mastery +
For RSAM nurses with a Master's Degree
Please watch the website for details in January!
Resources
We encourage you to take advantage of one or more of the following resources available to you:
Framework website
Describes in detail what you need to know to apply for advancement to Level D, E and soon F in Framework.
RSAM website
Describes in detail what you need to know to apply for advancement to Expert, Mastery and soon Mastery + in RSAM roles (ENC, Clinical Care Coordinator, Flight Nurse Specialist, and RN Case Manager).
1:1 Meeting with Framework/RSAM Coach, Joanne Hazelton
Joanne can work with you wherever you are in your preparation, from "just thinking about it" to working on specific portfolio elements, to interview preparation. Make an appointment with Joanne at: Nurse-ProfDevFramework@med.umich.edu
Unit based sessions
Joanne and Mary Anne Brancheau are available to come to your work setting to present "Getting Started with Framework/RSAM", "Exemplar Writing" or any Framework/RSAM topic of your choice. Please contact Joanne Hazelton or Mary Anne Brancheau to make arrangements.
Sue Hughes awarded ACC Distinguished Service Award
Sue Hughes, Nurse Practitioner in the Cardiovascular department received the "Distinguished Service Award" at the ACC conference in October. This was presented to her by Dr. Akshay Khandelwal, MD, Michigan Chapter ACC President.
Catherine Meldrum presented Pulmonary and Critical Care Medicine Update
Catherine Meldrum, PhD, MS, RN, CCRC presented Advanced Therapies for Severe COPD at University of Michigan Pulmonary and Critical Care Medicine Update in Plymouth, MI in October.
Nursing at Michigan Influencing the World!

Michigan Medicine Nurses: Remember to Enter Your Professional Contributions
Have you recently completed a manuscript, book chapter, or presentation? Have you received a grant or award? If so, we'd like to hear about it! Please take a few minutes to tell us about your achievement by completing the survey linked below. Nursing Contribution Submissions:
https://umichumhs.qualtrics.com/SE/?SID=SV_25IgL1skzSQGUFC
This information will be used to recognize contributions made by UMHS nurses. It will be posted on the external
Nursing Cited Work website
(updated quarterly) and will also be included in the monthly
Nursing Update
newsletter, Nursing Services' annual reports, Nurse's Week activities, and shared at other appropriate venues. Thank you for your contributions!
Nursing Needs Victors - Philanthropy for Nursing at Michigan
Philanthropy provides U-M nurses with support and resources to deliver the most complete and compassionate care. It can also inspire them as they advance cutting-edge ideas to improve all areas of health care. We invite you to join our community to support and celebrate exceptional nursing.
Advancing Care, Improving Lives Brochure | Give Now ~ victors.us/nursing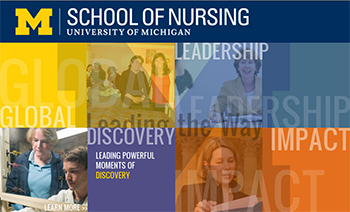 See What's New at the U-M School of Nursing
The latest information is now available on the web at: http://www.nursing.umich.edu/about-our-school/news-portal
News Archives | News Archives February 2014 and prior
Target Audience: All | Contact: Kathy Dunnuck | Last updated: 2/26/19
Quick Links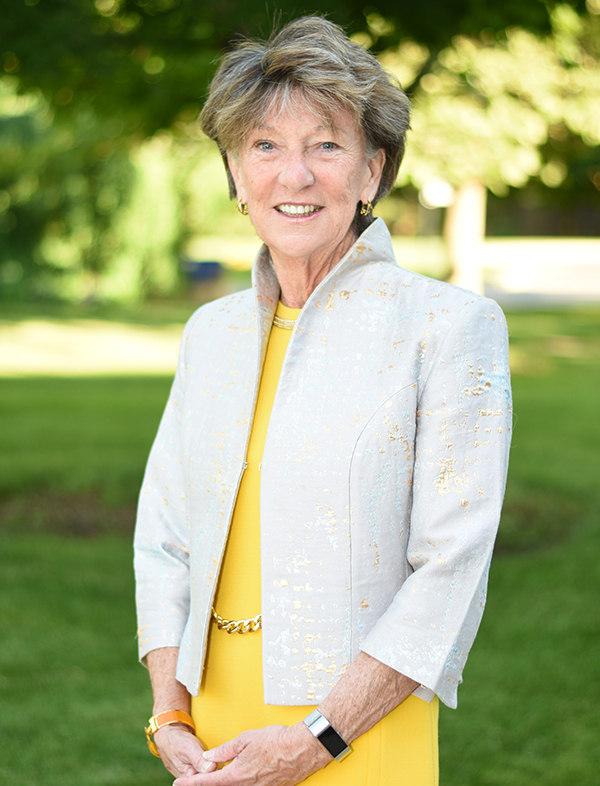 Ann Scanlon McGinity, PhD, RN, FAAN
Chief Nurse Executive
Reflections...
Each month I have the opportunity to spend time both participating in and reading about the unit based activities that you, my colleagues are engaged in. So I know as you read this note and see all the wonderful initiatives that our clinical nurses are involved in, I hope you realize that our vision for Michigan Nursing is not a dream but a reality: to be the number one academic medical center nursing organization globally! That vision focuses on excellence in practice, education and evidence based practice. It focuses on each and every patient and family that seeks care and discovers that his/her nurse is committed to providing not only com-panionship on their journey with us but care that reflects the latest nursing science and is personalized and provided by compassionate women and men. Leading Michigan Nursing!
This note reflects the many partnerships we are building across our nursing enterprise. To name a few: We have begun Town Halls that invite nurse clinicians and leaders from one hospital area to view the care provided in another. Acknowledging the cross continuum of care and partnering with each other across this continuum is essential for patient focused care. Our Daisy Award winners reflect the best of all of us as nurses and pave the way quietly and daily to show us the best way to care for our patients and families. I am always humbled by their humility when they are surprised by the honor. We have so many innovative nurses who find the smallest of empty rooms and convert them to places of reflection for their colleagues. A place to rest for a moment...
As we move towards Nurses Week, we are working with our communication teams to capture these nurse's stories and to find ways to memorialize those stories so that all of us can share in the beauty of hearing about another's life work. There are so many nurses interested in their own and their colleagues well-being that we are finding ways now to partner with others to support our nurses well-being. We also have many nurses who are interested in the work of diversity, inclusion and equity and who are willing to head up initiatives that speak to the importance of this area in our practice and our work life.
It is hard to capture for you in one place all the great happenings that you need to know about, participate in and find a place for your voice. We are moving forward with forming an Innovation Team that will support generating our nurses' creativity and support their entrepreneurship. We are also looking to find best and new ways to communicate with you. Our partnership with the School of Nursing and our collaborations with our clinical adjunct faculty is leading to more interesting programs and projects that benefit both the academic side and the clinical side of care and education. This group is eager to be recognized as Michigan Nursing and to engage in activities that prepare us for the future.
The snowstorms and cold weather showed me that Michigan Nursing will surmount any obstacles to make sure our patients are well cared for by the best and brightest even at their own personal risk. I thank you each and all for the daily contributions you make to your patients, families, colleagues and community.
~ Ann
February, 2018