UMHS Nursing Leadership: Directors
Margaret M. Calarco, PhD, RN
Senior Associate Director and Chief of Nursing Services, UMHS
Associate Dean for Clinical Affairs, School of Nursing
300 NIB, Suite 5A/5446
mcalarco@umich.edu
Phone: 734.763.9596, Fax: 734.936.6534
"My passion is to create empowered practice environments for patients, families, and staff by enhancing communication, strengthening relationships across the disciplines, and broadening joint decision-making throughout the organization."
---

Kenneth Bandy, BS, RRT
Director
Home Care Services and Respiratory Care
Mott Respiratory Care
F5815 Mott
Ann Arbor MI 48109-5208
kbandy@umich.edu
Phone: 734.763.2420
---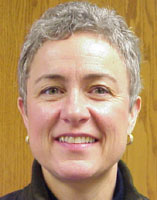 Margaret Britton, MSN, RN, NEA-BC
Director, Patient Care Services
Women's, Children's and Mental Health Programs
Suite CW 8-740 / 4216
mbritton@umich.edu
Phone: 734.764.9151
"I look forward each day to working with people to create and improve value for our patients, staff and faculty. I believe professionals working together in teams provide maximal quality and services ultimately adding value to personal lives and the lives of our patients and families.
Working with and providing care for children and families is truly a privilege; working with great professionals who deliver that care is exhilarating"
---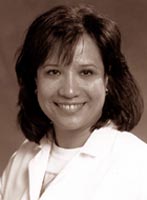 Stephanie Diccion-MacDonald, MS, RN
Director, Nursing and Patient Care Services
Internal Medicine and Cardiovascular Center
D4213 Medical Professional Building
1500 E. Medical Center Dr.
Ann Arbor, MI 48109/0718
rodm@umich.edu
Phone: 734.936.9388 Fax: 734.232.6755

"This time, like all times, is a very good one, if we but know what to do with it." -Emerson
"This time calls our passions to action. My passion is to foster a health care environment that is both fiscally responsible and that values the art of the skillful clinician. When balance is achieved between these two elements of health care management, our patients, patient families, and staff equally benefit."
---
Marna Flaherty-Robb, MSN, CNS, RN
Chief Nursing Informatics Officer
NI5A15 300 NIB
300 N. Ingalls
Ann Arbor, MI 48109-5446
mflaher@umich.edu
Phone: 734.615.8416
"My goal is to design health care services and communication systems that support client and family self care competency and skill."
---
Laurie Hartman, DNP, APRN-BC, RN
Director of Advanced Practice Nursing, UMHS
Lead Faculty for Acute Care Programs, School of Nursing, University of Michigan

4321 Cardiovascular Ctr, SPC 5871
Phone: 734-615-4080; Pager:12039; Fax: 734-763-5813
"Advanced Practice Nurses at the University of Michigan Hospital and Health System will lead the way in the delivery of patience centered care by fostering partnerships with patients and families, active engagement in continuous learning, respect and collaboration with multi-disciplinary team partners, professional accountability, and utilization of evidence-based practice."

---
Candia Laughlin, MS, RN
Director, Nursing and Patient Care Services
Ambulatory Care Nursing
2600 Green Rd., Suite 150-A, SPC 5790
Ann Arbor, MI 48105
candial@umich.edu
Phone: 734.936.4196 Fax: 734.647.3273 Pager: 2739
" Excellence in ambulatory care nursing is essential to the continuum of high quality, cost-effective health care. Ambulatory care nurses assist patients and families to make informed health care decisions and to manage their care and health as well as possible. We collaborate as members of members of health care teams, and believe that everyone's contribution is valuable. We advocate for patients in the health care system, to best address their needs and optimize their outcomes while managing with limited resources. We strive to advance the art and the science of professional nursing in ambulatory care."
---
Francene Lundy, MS, RN
Director, Patient Care Services
Transplant, Trauma, and Pain Program
UH 8D 8742
flundy@umich.edu
Phone: 734.936.7790 FAX 734.763.4140
"I value people and the strengths that they bring to create a dynamic profession. I believe that mentoring behaviors and setting the expectations for communication and partnership up and down and across boundaries is essential. In light of the ever changing health care environment these skills are key in fostering success and achieving multiple goals and objectives throughout the health system."
---
David MacIntyre
Associate Director
Central Staffing Resource
MIB C133 SPC 5804
davidwma@umich.edu
Phone: 734.936.8728
---
Kathleen Moore, MBA
Director
Business and Finance Operations
Nursing Administration
NI5A26 300 NIB SPC 5446
kamoore@umich.edu
Phone: 734.647.2171
"My goal is to prioritize resources to support excellent patient outcomes in the most cost effective manner."
---
Shawn Murphy, MS, RN
Director of Nursing
Operating Rooms and Post-Anesthesia Dept., Perioperative Nursing
UH1C206K Box 0044
stmurphy@umich.edu
Phone: 734.936.8510 Fax: 734. 936.8193
"My goal at the University of Michigan is to promote and improve patient care within the perioperative environment through the application of evidence-based practice and nationally recognized standards of patient care and patient safety. We strive to not only meet, but exceed these goals by developing best practices and lean methodologies that allow us to provide the best patient care and the most effective use of organizational resources."
---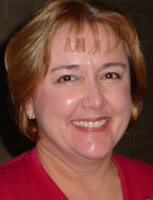 Jean Shlafer, MSA, RN
Director
Ancillary Nursing Services
300 NIB, Suite 5A/5446
jshlafer@umich.edu
Phone: 734.936.1352 Fax: 734.936.6534
"My vision is that one day all staff are equally recognized and respected for the contribution they make in providing care to our patients, families, and each other. I believe in Margaret Mead's assessment of the power of people working together, 'Never doubt that a small group of thoughtful committed people can change the world.' You can see this philosophy in action every day as I work with small groups across the institution implementing new initiatives."
---
Leah Shever, PhD, RN
Director
Nursing Research, Quality and Innovation
Room 5A07, 300 N. Ingalls, SPC 5446
sheverl@umich.edu
Phone: 734.647.7373; Pager: 6670; Fax: 734.936.6534
" I believe that the single most important factor in the outcomes of patients in acute care is the nurse. Patients and their loved ones trust nurses to share an intimate lived experience with them and rely on nurses to help them achieve the outcomes they desire. For the nurse, this experience with the patient and their loved ones is a privilege. To honor this privilege, nurses must be professional, competent, and caring. Ensuring that we provide the best care possible for our patients, we must perform nursing care that is based on evidence and partner with our patients, families, and colleagues to achieve the same desired outcomes."
---
Sharon Smith, PhD, RN
Director
Professional Development and Education
300 NIB, 6B21
Ann Arbor MI 48109-5436
slsmith@umich.edu
Phone: 734.936.1211