Click arrows to read more...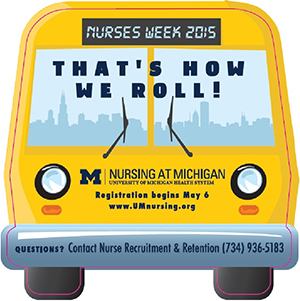 Announcing UMHS Nurses Week 2015!
Registration Begins May 6, 2015
During National Nurses Week and throughout the year, UMHS is proud to celebrate the role nurses play in delivering the highest level of quality care to their patients.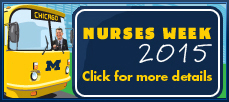 This year we are proud to announce the return of the UMHS Nurses Week Bus Trips to Chicago, back by popular demand! Don't miss out on this and other professional development opportunities scheduled this year. Go to www.UMnursing.org for details and registration.
Christopher Friese awarded: Oncology Nursing Distinguished Award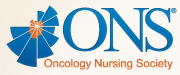 Dr. Christopher R. Friese, PhD, RN, AOCN, FAAN, (Assistant Professor at the UofM School of Nursing) has received the Oncology Nursing Society (ONS) 2015 Rose Mary Caroll-Johnson Distinguished Award for Consistent Contribution to the Nursing Literature. This award recognizes the impact that he has made on the oncology nursing profession through his high-quality research publications, his dissemination of findings for policy makers and practitioners, and his efforts to support the professional development of colleauges. He was honored for the award at the opening ceremony of the ONS 40th Annual Congress in Orlando, FL, on April 23, 2015.

Ilze Hallman published: Journal of Child and Adolescent Psychiatric Nursing

Ilze Hallman, CNS (Psychiatry) had her article published as part of her DNP requirements. Hallman, I. S., O'Connor, N., Hasenau, S., & Brady, S. (2014). Improving the Culture of Safety on a High-Acuity Inpatient Child/Adolescent Psychiatric Unit by Mindfulness-Based Stress Reduction Training of Staff. Journal of Child and Adolescent Psychiatric Nursing, 27(4), 183-189.
Steven Strobbe awarded: School of Nursing 25th Annual Golden Apple Award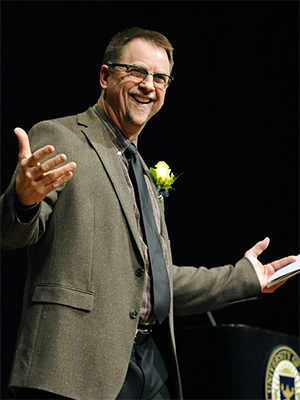 Dr. Stephen Strobbe, Clinical Associate Professor at the University School of Nursing, and Department of Psychiatry, recently received the 25th Annual Golden Apple Award, the only student-nominated award for teaching at the University of Michigan. In conjunction with this award, Dr. Strobbe was invited to give his "ideal last lecture," which he titled, "Lessons from an Imperfect Life: A Premature Last Lecture," Please see the following link for the story, YouTube video of the lecture, and associated poem, "Black Raspberry Jam." http://www.nursing.umich.edu/about-our-school/news-portal/201504/4401

2015 Sigma Theta Tau Rho Chapter: 2015 Excellence Awards Presented

Sigma Theta Tau's, Rho Chapter, is pleased to announce the recipients of the Rho Chapter Sigma Theta Tau Excellence awards for 2015. The awards ceremony was held on April 12 at the Michigan League. In addition to the awards, over 90 new members were inducted into Rho Chapter at the ceremony.
Please click on these links to see a summary and photos of the event:
Congratulations to this year's Excellence Awards recipients:
Excellence in Education

Richard Redman

, PhD, RN
Excellence in Nursing Leadership

Candia Laughlin

, MSN, RN-BC
Student Leadership

Alexandra Garbus

, BSN (Graduate student)
Student Mentorship

Emily Rice

, senior nursing student BSN program
Distinguished Service

Mary Joan Kocan

, MSN, RN
Excellence in Research

Milisa Manojlovich

, PhD, RN, CCRN
Nursing Research Grant Awardees:
Lisa Hoyland-Domenico

, BSN, RN, PhD(c) "Problem Recognition and Treatment Seeking within the Alcohol Disorders: Self-schemas as the Cognitive Foundations"

Barbara Freeland

, DNP, RN, ACNS-BC, CDE & Cindy Fenske, DNP, RN, CNE "Providing Nursing Students with Experiential Learning Opportunities to Increase Knowledge and Improve Attitudes Toward People Living with Diabetes"
Community Member Inductees from UMHS:
Marie Elizabeth Colaianne-Wolfer
Amal Dahmani
Sandra Kendziora
Mary LaBeske
Kathleen Standish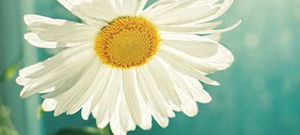 The DAISY Award
for Extraordinary Nursing...
Congratulations to Sheena Maloney, RN (7A UH) who recently received the award!


The DAISY Award is given through a nationally known program currently in place in over 450 hospitals. DAISY is an acronym for Diseases Attacking the Immune System and this award was established by a family whose son succumbed to a disease of the immune system. During his prolonged hospital stay, he and his family greatly benefited from care provided by superb RNs. This award was established to honor nurses who exemplify that compassionate, thorough care. Within the University of Michigan Health System, candidates for the Daisy Award are nominated by patients and/or their families.
Posters presented: National Association of Clinical Nurse Specialists 2015 Annual Conference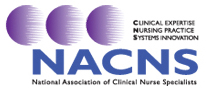 The following posters were presented at the National Association of Clinical Nurse Specialists 2015 Annual Conference in Coronado, CA in March 2015:
Regi Freeman, MSN, RN ACNS-BC; Cheryl Garner, RN; Amy Elliot, BSN, RN; Meredith Robbins, RN; Margarita Barrientes, BSN, RN; Candace Friedman, MPH, CIC

. Nurse Driven Quality Improvement to Enhance Standards of Skin Care in the Cardiovascular Intensive Care Unit (CVICU)

Regi Freeman, MSN, RN, ACNS-BC; Joan McNeice, MS,RN; Tracey Jennings, RN; Meredith Robbins, RN; Gina Martinez, RN.

Satisfied Nurses Lead to Improved Outcomes

Regi Freeman, MSN, RN, ACNS-BC; Stella Payer, BSN, RN, CCRN; Ashleigh VanBlarcom, BSN, RN; Kathleen Weinberg, BSN, RN; Cristina Wojack, BSN, RN, CCRN; Joan McNeice, MS,RN.

A Patient & Family Centered Care Approach to Transferring Accountability of Patient Care in the Cardiovascular Intensive Care Unit

Mary Lynn Parker, M.S., R.N., 5A/5C CNS

presented "Improving Orthopedic Patient Satisfaction With Pain Management Through Nursing Staff, Student and Faculty Collaboration". Co-authors on this project are Jole' Mowry, M.S., R.N. and Darren Vandezande, M.S. (cand), R.N. This presentation discussed the ongoing work between the UMHS orthopedic unit and UM School of Nursing and the methods used to improve pain assessment, management and patient satisfaction.
SICU and Sigma Theta Tau - RHO Chapter sponsored: 4th annual conference Leaping Forward: Stitching Evidence into Practice 2015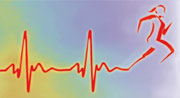 Surgical Intensive Care Unit and Sigma Theta Tau - RHO Chapter, sponsored their 4th conference on February 17th called Leaping Forward: Stitching Evidence into Practice 2015. The conference was well attended with over a 130 participants and 15 vendors. Speakers included:
Suzanne Benzelouif, RN, MS, NP, BC


Anticoagulants-What's the Bloody Difference?

Nate Huhn, RN, Matt Kaiser, RN


Hand Washing Stations-Do they Improve Compliance?

Sharon Dickinson , MSN, RN, ANP, CNS, CCRN, Connie Rickelmann, BSN, RN, CCRN


Quarantine- Lessons from History

Leah Shever, PhD, RN


Evidenced Based Practice: From Idea to Publication

Denise O'Brien, DNP, RN, ACNS-BC, CPAN


Pain Assessment and Management Issues in Critically Ill Patients: Answers and Questions
What's New in Nurse Recruitment and Retention:
Spring Career Fair

Nurse Recruitment and Retention held our annual Spring Career Fair Sunday, March 22 in the Towsley Center. We had 291 attendees, to include 220 Graduate Nurses and 71 experienced RN's!
Do you know someone who would love to work with us? We are seeking nurses who will join our mission of providing the safest, most innovative and highest quality health care in Michigan, the nation, and the world. Have them contact Nurse Recruitment at 734-936-5183 or direct them to our website, www.UMnursing.org today!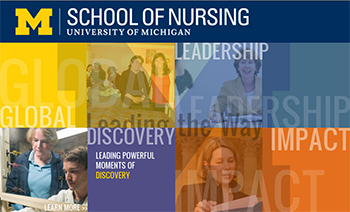 See What's New at the U-M School of Nursing
The latest information is now available on the web at: http://www.nursing.umich.edu/about-our-school/news-portal
News Archives | News Archives February 2014 and prior
Target Audience: All | Contact: Kathy Dunnuck, BFA, BSN, RN | Date of last review: 5/7/15
Quick Links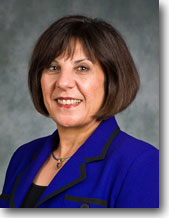 Margaret Calarco, PhD, RN
Chief of Nursing Services
Welcome to
Nursing at Michigan
Nursing at Michigan represents an extraordinary professional nursing community of over 4500 nurses in a multitude of practice and advanced practice roles. Together with our patient and family partners and inter-professional colleagues we have co-created a strong and vibrant professional practice model which supports our promise to society... "To create a shared vision and powerful voice which advances the art and science of Nursing and revolutionizes leadership, education and research, and transforms patient care."
Ever focusing on our "true
north" "to provide the finest
care to those who choose
to place their lives in our
hands," nurses at Michigan
strive to provide exquisite,
evidence-based care in a
compassionate and innovative
practice environment.
We are tremendously proud
of the care we provide to
the thousands of patients
and families we serve in the
State, across the country
and around the world.
We invite you to join our community in celebrating exceptional nursing care.