Click arrows to read more...
Palliative Care Consult Service Celebrates 10th Anniversary
Following three years of UMHS nurses leading the way, the Palliative Care Consultation Service was officially launched in 2005. Our core team, consisting of advance practice nurses, social workers and a chap-lain, in addition to nearly a dozen physicians, came together as the palli-ative care consultation service, addressing symptom management and advance care planning needs for both adult and pediatric in-patient populations.
Now, 10 years later, this group of core consultants along with support from administrative (Hospital Administrators, the Division of Geriatrics and Palliative Medicine and the Department of Pediatrics) and faculty champions (Medical School, School of Nursing and School of Social Work), have worked diligently to create adult and pediatric programs that have touched the lives of thousands of patients and their families, and provided support to both medical and surgical services across adult and pediatric units, as well as, establishing outpatient clinics.
With the goal of creating a structure that will enhance coordination and lead to a national reputation as a top institution for clinical, education, and research activities for both adult and pediatric palliative medicine, the past decade has seen growth and development in the following areas:
Faculty recruitment with recognition at a local, state and national level

Coordination of clinical opportunities; expanding inpatient consultation services across UH, the CVC and the Women and Children's hospitals, opening six outpatient clinics (5 adult, 1 pediatric) and designing 2 adult in-patient beds (2016)
Ongoing enhancement of a Fellowship Program
Integration of multi-disciplinary education and training programs; on-site nursing/physician/social work learners, publication in peer-reviewed journals, and presentations/workshops at national and international conferences
Interdisciplinary research supporting the growing field of palliative medicine
Philanthropic efforts that support family centered care
Survival Flight Receives First Place... Again!
The Association of Air Medical Services (AAMS) Sim Cup Competition, held at the Air Medical Transport Conference in Long Beach, California, brought together the best and brightest in air medical rescue teams again this year. This competition utilizes the latest in patient simulation and features 10 teams competing head-to-head to showcase their real time, real situation skills in front of the AMTC audience. Congratulations to Jeff Thomas, RN and Chad Stoller, RN (UM Survival Flight) for taking FIRST PLACE (again!) in the critical care skills competition.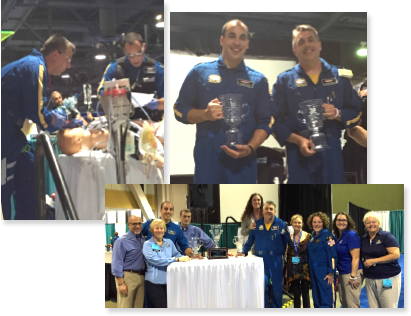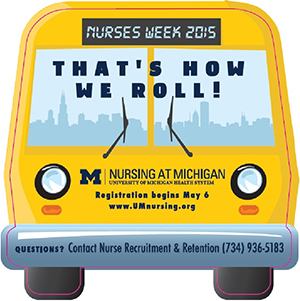 What's New in Nurse Recruitment and Retention...
Nurses Week Update - October 2015 Chicago Bus Trip
Contest Winners
UMHS Fall Nursing Career Fair
Nurses Week Update
October 2015
Chicago Bus Trip
UMHS Nurses Week 2015 continues to roll along!
Nurse Recruitment and Retention hosted the second of two bus trips to Chicago on Saturday, October 3rd. This opportunity was one of 8 UMHS Nurses Week options offered in 2015 and was provided as a token of thanks for all that you do. We had a turnout of 133 nurses who viewed a Pain Lecture Presentation and Grand Rounds Review in route to Chicago! Participants then had the chance to enjoy a wonderful day of sightseeing, shopping, visiting museums and touring the culinary delights of downtown Chicago!
Contest Winners
Participants of the bus trip were asked to post photos that captured their experiences in Chicago to various social media sites using the hashtag #UMthatshowweroll. Each contest winner won a Nursing at Michigan prize package. The following photos were selected as winners.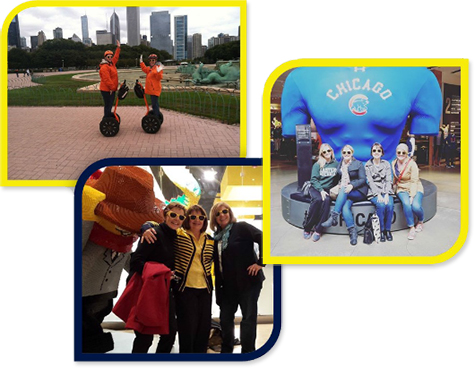 UMHS Fall Nursing Career Fair
The Fall Nursing Career Fair was held on Sunday, October 25th at the Towsley Center. We had over 200 registrants who took the opportunity to explore career opportunities and experience the Michigan Difference first hand!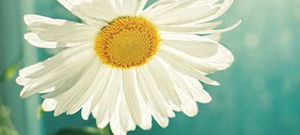 The DAISY Award
for Extraordinary Nursing...
Congratulations to Ashley Campbell, RN and Rachele Daly, RN (9W Birth Center) who recently received the award!


The DAISY Award is given through a nationally known program currently in place in over 450 hospitals. DAISY is an acronym for Diseases Attacking the Immune System and this award was established by a family whose son succumbed to a disease of the immune system. During his prolonged hospital stay, he and his family greatly benefited from care provided by superb RNs. This award was established to honor nurses who exemplify that compassionate, thorough care. Within the University of Michigan Health System, candidates for the Daisy Award are nominated by patients and/or their families.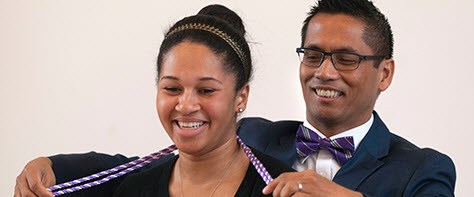 Become a Member of Sigma Theta Tau!
Sigma Theta Tau is the International Honor Society for Nurses. Are you a nurse who holds a bachelors degree or higher and displays leadership, creative work, support for professional standards and commitment to scholarly nursing? Do you work with nurses who show these qualities? This nurse should become a member of Sigma Theta Tau International! Our STTI local chapter, Rho, supports members' scholarly activities with research/special project grants and funds for travel to present scholarly work as well as supporting poster events at UMHS and the UM School of Nursing. We are also planning some exciting leadership development and community service events in the coming year.
To apply for membership, contact the Rho Chapter membership chair, Dr. Libby Brough (ebrough@med.umich.edu).
To learn more about STTI and Rho Chapter, visit our website and Facebook page:
Rho Website: nursing.umich.edu/rho-chapter (click on Membership and look for Nurse Leader category)
Rho Facebook: Facebook.com/SigmaThetaTauInternationalRhoChapter
Denise O'Brien presented: International Conference for PeriAnaesthesia Nurses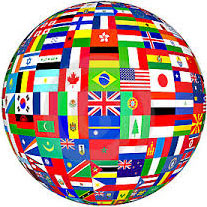 Denise O'Brien presented the Closing Plenum address at the 3rd International Conference for PeriAnaesthesia Nurses: Sharing and Caring - Inspiring Global Connections, in Copenhagen, Denmark, on September 12, 2015. Her presentation was entitled "Got a CNS? How to capitalize on the role of the Clinical Nurse Specialist in your PACU." The conference was a great opportunity to share knowledge with perianesthesia colleagues from 19 countries!
Dr. Stephen Strobbe editor/author of chapter: Core Curriculum of Addictions Nursing, Third Edition
Stephen Strobbe, Clinical Associate Professor at the University of Michigan School of Nursing, and the Department of Psychiatry, is editor and author of Chapter 2, "Theoretical Perspectives," in the newly released Core Curriculum of Addictions Nursing, Third Edition, published by the International Nurses Society on Addictions (IntNSA).
Julia Morrissey highlighted: Washtenaw County Community Launch Publication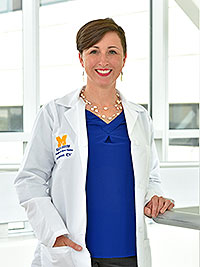 Julia Morrissey was highlighted in the Washtenaw County Community Launch publication, Fostering a Health Future: Alumna finds fulfillment with career in nursing. You can read the article here.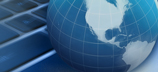 Nursing at Michigan Influencing the World!
UMHS Nurses: Remember to Enter Your
Professional Contributions
Have you recently completed a manuscript, book chapter, or presentation? Have you received a grant or award? If so, we'd like to hear about it! Please take a few minutes to tell us about your achievement by completing the survey linked below. Nursing Contribution Submissions:
https://umichumhs.qualtrics.com/SE/?SID=SV_25IgL1skzSQGUFC
This information will be used to recognize contributions made by UMHS nurses. It will be posted on the external
UMHS Nursing Cited Work website
(updated quarterly) and will also be included in Marge's Monthly Nursing Updates, Nursing Services' annual reports, Nurse's Week activities, and shared at other appropriate venues. Thank you for your contributions!
UMHS Clinical Nurse Specialists Celebrated: National CNS Recognition Week September 2015
September was National CNS Recognition Week! Clinical Nurse Specialists at UMHS are a unique group of advanced practice nurses who improve patient care and processes through evidenced-based research and practice, in collaboration with both nurses and physicians, to drive positive changes in quality outcomes. Their committed efforts help develop policies, procedures and best practices to reduce the incidence of complications in our hospitalized patients, reduce the length of stay, and decrease costs. Clinical Nurse Specialists influence outcomes using their clinical expertise, system innovation and devotion to nursing practice. At UMHS we are privileged to have 35 Clinical Nurse Specialists working with us every day. Please join me in thanking all our Clinical Nurse Specialists for their outstanding contributions to the work we do every day to provide the finest care to our patients.

Dawna Allore published: Journal of Hematology Oncology Pharmacy
Leah Shever published: Journal of Healthcare Leadership
Congratulations to co-author Leah Shever, PhD (Director of Nursing Research Quality and Innovation) for
her publication, Facilitating the implementation of evidence-based practice through contextual support and nursing leadership in the Journal of Healthcare Leadership, June 2015.

Winnie Wood, Julie Grunawalt, and Samantha Budd to present AMSN Conference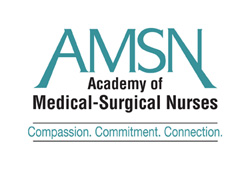 Congratulations to Winnie Wood, CNS, Julie Grunawalt, Nurse Manger, Samantha Budd RN, and all of 6B! The Academy of Medical-Surgical Nurses (AMSN) has accepted the following posters for presentation at the 24th Annual Convention in Las Vegas, NV in September. "Patient and Family Centered Care (PFCC) Journey on an Adult Acute Medicine Unit" and "Promoting Comfort and Pain Management on an Adult Acute Medicine Unit" (also with Susan Holmes-Walker). This is wonderful recognition of your relentless striving to provide the finest care to those who place their lives in our hands.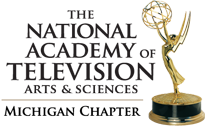 What's New in Nurse Recruitment and Retention...
A Day in the Life:
Nursing at Michigan wins an Emmy!
The UMHS Digital Arts team in collaboration with the world class, talented community of UMHS nurses, won an Emmy for their video production, A Day in the Life: Nursing at Michigan. The video celebrates the hardworking nurses of UMHS and gives an inside look at what it's like to be a Nurse for the University of Michigan Health System. This video was made to recognize and celebrate National Nurses Week 2014.
Join us in congratulating UMHS Digital Arts Executive Producer Jennifer Yanchula and Videographers Joe Hallisy and Daniel Newman (not pictured) in their Emmy win!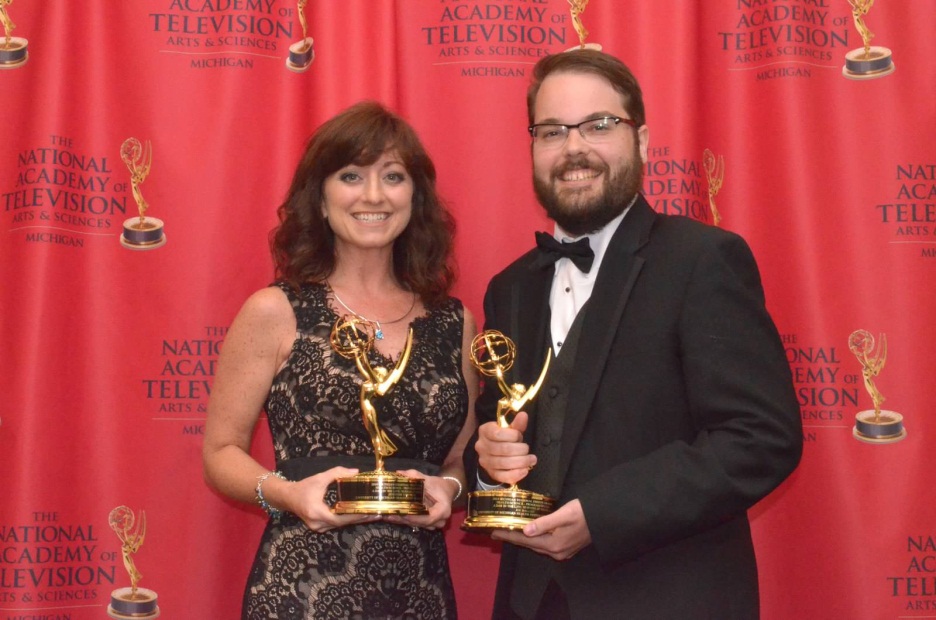 Check out the Emmy winning video for yourself and see why every week should be Nurses Week!

View the full feature length 15 minute video also on YouTube at:
https://youtu.be/JMisvmm1QEI
The Michigan Chapter of the National Academy of Television Arts & Sciences is the standard-bearer for excellence in the television industry and the gatekeeper of the prestigious regional EMMY® Awards in Michigan. The Michigan Chapter represents the best and brightest television and media professionals from all disciplines of the industry and from all of Michigan's 11 television markets.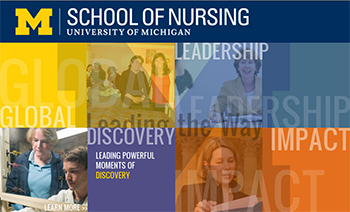 See What's New at the U-M School of Nursing
The latest information is now available on the web at: http://www.nursing.umich.edu/about-our-school/news-portal
News Archives | News Archives February 2014 and prior
Target Audience: All | Contact: Kathy Dunnuck, BFA, BSN, RN | Date of last review: 11/4/15
Quick Links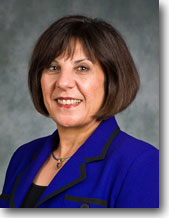 Margaret Calarco, PhD, RN
Chief of Nursing Services
Welcome to
Nursing at Michigan
Nursing at Michigan represents an extraordinary professional nursing community of over 4500 nurses in a multitude of practice and advanced practice roles. Together with our patient and family partners and inter-professional colleagues we have co-created a strong and vibrant professional practice model which supports our promise to society... "To create a shared vision and powerful voice which advances the art and science of Nursing and revolutionizes leadership, education and research, and transforms patient care."
Ever focusing on our "true
north" "to provide the finest
care to those who choose
to place their lives in our
hands," nurses at Michigan
strive to provide exquisite,
evidence-based care in a
compassionate and innovative
practice environment.
We are tremendously proud
of the care we provide to
the thousands of patients
and families we serve in the
State, across the country
and around the world.
We invite you to join our community in celebrating exceptional nursing care.